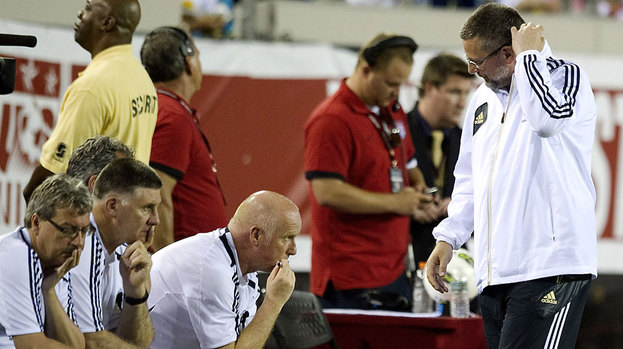 Scotland manager Craig Levein was left bitterly disappointed as he suffered his heaviest defeat as national team manager in Florida.
The Scots slumped to a 5-1 defeat to the USA with Landon Donovan grabbing a hat-trick.
Further goals from Michael Bradley and Jermaine Jones compounded the misery with Kenny Miller scoring the only goal for the visitors.
Afterwards Levein praised Jürgen Klinsmann's side while expressing his frustration at his own team's display.
He said: "I think a brief assessment of the game would be quite difficult.
"It was evident tonight that there was one team out there who were focused and ready to play the game and another one who looked as though they had finished the season and had nothing to play for.
"But I have got to recognise that the USA played extremely well."
Scotland's cause wasn't helped by the concession of two goals in the opening 11 minutes before Miller reduced the deficit.
However a double from Donovan completed his hat-trick before Jones added to Scotland's woes with a fifth.
Levein added: "They started the game very quickly and before we knew it, we were two goals down.
"We didn't give ourselves a chance in the match tonight.
"But I've got to recognise that there are two teams and I thought the USA were very good."
Related articles
People who read this story also read