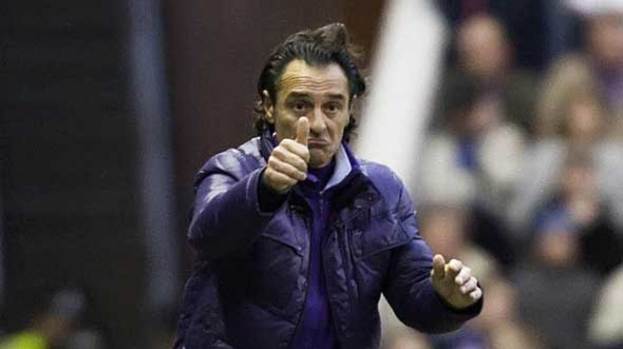 Cesare Prandelli has suggested that he would accept if Italy were forced to withdraw from Euro 2012, if it was for the good of the game.
There has been an escalating crisis in Italian football over match-fixing allegations, with Italian defender Domenico Criscito being investigated, and Juventus coach Antonio Conte being named by authorities.
Gianluigi Buffon is not under investigation, but the latest claims in the Italian press are suggesting that he too could be under suspicion.
Italian Prime Minister Mario Montisaid has also stated his frustrations, saying he wished sometimes that the game could be suspended for two or three years to fix the problems of violence and corruption.
Amidst the controversy, Prandelli has suggested that he would rather his country didn't participate than risk their reputation on the world stage.
The Italian coach told RaiSport: "If you told us that for the good of football we should not participate, it wouldn't be a problem for me.
"There are things that I believe are more important."
"I dislike crusades. I prefer to face up to things and not take positions without considering the consequences.
"I would rather only talk about football, but events are conspiring against this."
With suspicion now falling on his first-choice goalkeeper, Prandelli admitted that he did not know if the ordeal would cause a problem for Buffon on the pitch.
He continued: "We keep on saying those players caught up in the investigation will not be going to Euro 2012.
"How is Buffon's mood? You should ask him. He is very strong, with a great personality.
"He manages to hide uncomfortable moments, but despite this, even a person like him can suffer in a difficult moment like this."
Italy have been drawn in a particularly tough group, alongside Spain, Croatia and Republic of Ireland.
More About Euro 2012
Related articles
People who read this story also read