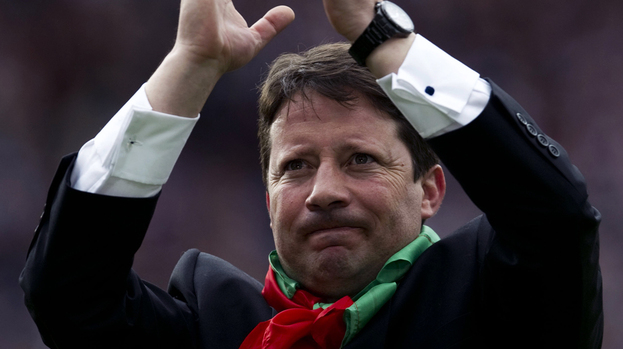 Paulo Sergio has left Hearts after failing to reach agreement on a contract extension with the Tynecastle club.
In a statement on the club's official website, Hearts confirmed that the manager who led his team to Scottish Cup success this season would not be returning.
The former Sporting Lisbon boss admitted that he "deeply regretted" that his time in Edinburgh would be coming to a close.
STV understands the offer on the table from Hearts contained a considerably reduced wage packet for the manager and was more of a bonus-driven deal than what he currently earns. The proposal was rejected outright by the 44-year-old.
Sergio said: "I deeply regret I will not continue my work at Hearts. I appreciate the road the club is now going down and respect what our board is doing. But I cannot accept the offer the club has made me.
"I want to say many thanks to everybody who worked with us, including our board, and special thanks to our supporters. I wish the very best to this great football club and I am now just one more Hearts supporter.
"I would also like to say thank you to all the players, who will be friends for life. And as for my future? Only God knows."
In a statement on the club website, Hearts confirmed they have "started the search for a new manager" after the contract talks broke down.
The announcement stated: "Paulo Sergio declined the offer of a new contract. We wanted to keep Paulo Sergio at Hearts and made what we believed was our best offer in the circumstances. The same terms will be available to other candidates willing to lead Hearts to new victories.
"We would like to put on record our appreciation of all his efforts, and those of Alberto Cabral and Sergio Cruz, in bringing the Scottish Cup back to Tynecastle.
"The search is already under way to find a new manager and we hope to make an announcement as soon as possible."
One member of Sergio's back-room team who will not be leaving is first-team coach Gary Locke, who the club says will stay on with whoever comes in to replace the Portuguese.
Related articles
People who read this story also read