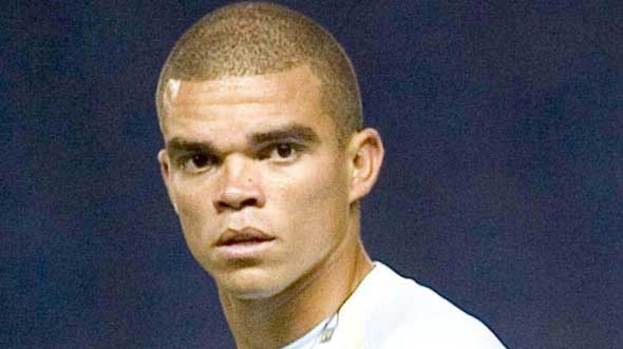 When assessing Portugal's chances of progressing from one the most grim groups of death a European Championships has ever seen, it is hard to look beyond one member of Real Madrid's title-winning side.
However, whilst the cameras follow every Cristiano Ronaldo pout and stare, the Seleccao's hopes could lie in an altogether more ugly side of the game.
The Portuguese's qualifying campaign was a less than auspicious one, with the defensive solidity of the side that conceded just one goal in four games at the World Cup in 2010 sacrificed by new coach Paulo Bento for a more fluid, attack-minded system.
Conceding 14 goals in 10 qualifying games would suggest that the defence has been left a little over-exposed, and should be exploited by two of the best attacking sides in the tournament in Germany and Holland, as well as by the Danes who beat their more illustrious opponents in the final game in qualifying to finish top of Group H.
And yet, on paper, they still have the best backline in the group. Pepe, Fabio Coentrao and Bruno Alves cost their current clubs a combined €83m, whilst Joao Pereira has just secured a move to Valencia.
Pepe in particular will have to lead by example if the Portuguese are to progress, but the naturalised Brazilian has had somewhat of a rollercoaster season.
In danger of always being remembered as the guy who conceded a penalty before kicking Francisco Casquero in the back, he followed up that deed with a similar act of cowardice on an altogether more high-profile opponent as he stood on Lionel Messi's hand in a Copa del Rey quarter-final in January.
Yet his performance in the 2-1 win over Barca towards the end of the season was reminiscent of the majestic display that made his name in a Madrid shirt, the last time Los Merengues won at the Camp Nou, in 2007. It was telling that seven of those goals conceded in qualifying came in his absence against hardly terrifying opponents; Cyprus and Iceland.
Sadly discipline will always define Pepe's game, he plays on such an unhealthy edge. Stay inside the line and his brute force and athleticism can be dominating, as showed when he hassled Barcelona's midfield triangles so effectively in last season's Copa del Rey final, cross it and you get the type of knee-high challenge on Dani Alves that decisively swung the course of a Champions League semi-final in another Clasico encounter seven days later.
Another interesting element looking ahead to the Portuguese's opener against Germany on Saturday is that many of the key players on show went head-to-head as recently as six weeks ago and, if the Real versus Bayern Munich Champions League semi-final is to offer any insight, it doesn't bode well for Bento's men.
Mario Gomez's big game bottle remains in question, but his movement proved too good for Pepe in two key moments as he scored the vital winner in the first leg in Munich and also won the penalty for the Germans' goal in Madrid.
Moreover, Philipp Lahm, playing up against Portugal's strong point, the Ronaldo-Coentrao partnership, played the former World Player of the Year about as well as is possible. Most impressively of all, the German captain wasn't afraid of moving forward, as most full-backs are against Ronaldo, and he provided the assist for Gomez's goal with a clever piece of skill that left Coentrão on his backside.
For the return leg Coentrao was promptly dropped and while Ronaldo got a form of revenge with two early goals, one came from the penalty spot. The other merely highlights another of Portugal's issues, as the former Manchester United man was found by an exquisite defence-splitting pass from another of their opponents come Saturday night, Mesut Ozil, the type of incisive playmaker Portuguese football has traditionally created but currently lacks.
Furthermore, neither Hugo Almeida or Helder Postiga are the most clinical of international quality strikers, so the burden for goals will almost solely be Ronaldo's domain with possible contributions to come from Nani and Raul Meireles.
And so if they are to have any chance, the big-money back four must deliver. For Pepe the Barbarian, it is time to show controlled aggression.
Kieran Canning will be providing thoughts and feedback from on the ground at Euro 2012. Follow him on Twitter.
More About Euro 2012
Related articles
People who read this story also read