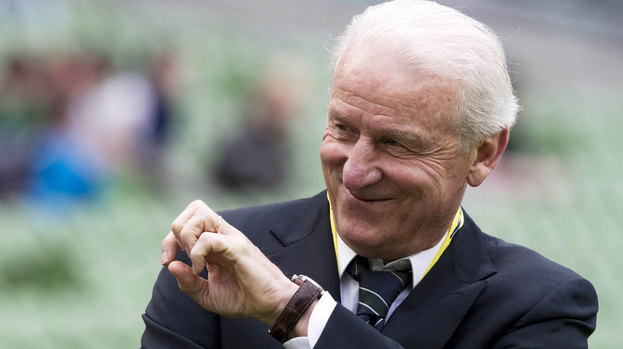 Giovanni Trapattoni thinks Spain will ditch their 4-6-0 formation to face his Republic of Ireland side.
But the Italian legend admitted it was often impossible to second-guess his old foe Vicente Del Bosque.
Del Bosque raised eyebrows when he named his team for Sunday night's Group C opener against Italy and did not include a single specialist striker
That left £50m Fernando Torres and Athletic Bilbao star Fernando Llorente, among others, kicking their heels on the bench.
Ahead of their Thursday night meeting in Gdansk, Trapattoni has tried to study how the reigning world and European champions will line up against the Irish.
He said: "I think after I saw the game, maybe, maybe, he will play with Torres. Maybe. But Vicente decides his own tactics.
"Maybe he thought the Italians have a good defence and he would play with these small, fast and tactical players. He changed when he understood.
"I don't know how he will play against us. I have an idea, but at this moment, I couldn't say 'this' or 'this' or 'this'."
Trapattoni is no stranger to criticism of being too conservative but he continues to deny that his teams are inhibited by a desire to stay compact.
Asked if he had ever fielded a team without a recognised striker, he said: "Personally no, never. In Italy, I played with Platini, Boniek, Rossi and Bettega, four strikers. In Italy, it is the fashion among your colleagues to say I am defensive.
"I won many, many games, we scored more goals, we conceded fewer goals, but in Italy, they write 'Trapattoni is defensive'.
"That's history. We play with McGeady, Duff, Keane, Doyle, and people say we play defensively. I don't know how many offensive players we need to play in order to be offensive."
More About Euro 2012
Related articles