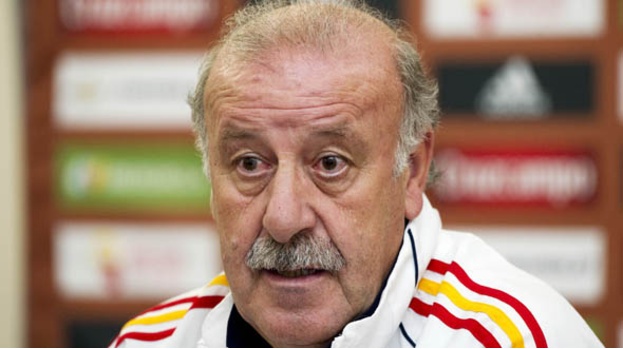 Spain coach Vicente Del Bosque thought his side played "a complete game" as the defending champions blew away the Republic of Ireland in Gdansk.
The 61-year-old claimed Ireland did not make it easy for La Roja but saw the team inspired by David Silva and Fernando Torres register 26 goals at goal against the doomed Irish.
Speaking to UEFA.com, the veteran boss said he was just happy to achieve his objective of winning the match.
Del Bosque said: "The most important thing from my point of view is that we showed security on the ball and played from one side of the pitch to the other. I was impressed by our central defenders who handled their aerial threat very well.
"From there we were quite comfortable in our build-up play. We created danger despite our opponents trying to deprive us of space. I thought we played a complete game."
Torres was restored to the starting line-up after sitting out the Group C opener against Italy and took his chance by bagging two goals, including the first strike after just four minutes.
Del Bosque said he thought the occasion was right for Chelsea's £50m man and added that he believes any of his 23 man squad are capable of stepping up and performing in the tournament.
He added: "We had the majority of possession tonight and we felt that Fernando [Torres] was going to be the type of player who could take advantage of that. He is a player who can expose spaces with penetrating pace.
"We have a squad of 23 players and all of them are capable of playing. We put Fernando in today in order for him to do exactly what he did."
More About Euro 2012
Related articles
People who read this story also read