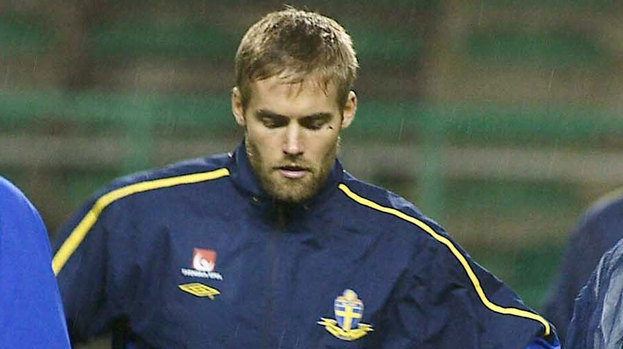 This wasn't the greatest game for a neutral supporter, Danny Wellbeck's sublime finish and glimpses of Theo Walcott apart.
In terms of the quality play seen at Euro 2012, this would hardly rank in the top ten of games. However, for Sweden and England fans this was a match of high drama and the final whistle ultimately brought an end to Sweden's hopes of advancing further in the tournament.
Depending on which side of the fence you were on, whether it be the yellow and blue of Sweden or just the blue of England on Friday night, your take on the game could be completely different. In Sweden there is a firm belief that the better team lost; that England were poor and had to rely on a lucky goal from Walcott and a finish that Wellbeck couldn't repeat again if he had a century of chances.
But the better team doesn't always win football matches, no matter what your viewpoint is.
Compared to their opening day loss against Ukraine, this was a completely different Sweden on display with the experience of Anders Svensson proving an effective selection.
He was instrumental in driving his team forward against a battling English midfield pairing of Scott Parker and Steven Gerrard. On many occasions there was a neatness to the Swedish distribution, with Svensson and Sebastian Larsson bypassing the English with quick, neat passing. Too often when the ball entered the final third there was little that was precise about the Swedish play.
A superb Gerrard cross – completed as he had time on the right of midfield with Zlatan Ibrahimovic having failed to track the English captain's run – was brilliantly headed in by Andy Carroll to justify his inclusion in Roy Hodgson's starting line-up. Yet, as Swedish heads looked to have dropped, there was a man who had different ideas.
Playing the penultimate game of a long international career of, currently, 116 appearances, Olof Mellberg proceeded to throw himself into blocks and tackles and then, in a superb ten minute period, the Swedish centre-back first forced Glen Johnson to put through his own goal and then rose majestically to power a header beyond the despairing Joe Hart.
Sweden celebrated the moment that seemed to turn their Euro squad from zeroes to heroes.
Only it never lasted.
The Swedish players believed that they were the better side, that they were the team that deserved to win the match; a view popular from Gothenburg to Stockholm and from Malmö to the Arctic Circle.
But for Walcott's brilliance, helped by an unfortunately flat-footed Andreas Isaksson, and then that brilliant Wellbeck flick, which Kim Kallstrom later said could never be repeated, it could be Sweden playing for their Euro 2012 life against France on Tuesday evening. Now it will be the Ukraine and England clash that will have viewers tuning in.
Sweden were better but it wasn't enough. The defence needs surgery and Rasmus Elm needs to build his confidence. The highly-rated midfielder has had a shocker in Ukraine.
But there's a pulse amongst the squad and it needs to reach the strengths of the qualifiers when the team were so effective in attack. "The operation was a success," Erik Hamrén said afterwards, "but the patient died".
The wake needs to be over quickly.
Andy Hudson regularly writes on Swedish football. You should follow him on Twitter.
More About Euro 2012
Related articles
People who read this story also read