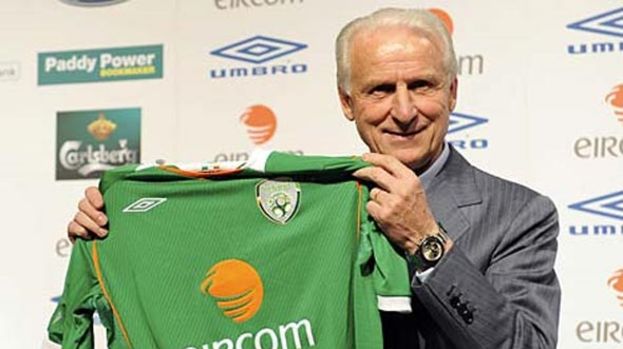 Giovanni Trapattoni has vowed to rebuild the Ireland team ahead of the World Cup 2014 qualifiers.
Ireland were eliminated from Group C having been defeated in each of their matches, scoring just a single goal, with considerable criticism of Trapattoni's tactics in each.
Faced with the possibility of a number of key players retiring from international duty, including Robbie Keane and Shay Given, the Italian has said he would like to rebuild the team.
Trapattoni told the UEFA website: "There are many names out there who we could use. We have three, four, five. (James) McClean, for example, James McCarthy is another, and he would allow us to change the system.
"Now we can try another system because I need to know they can play in this system."
While several international players may call time on their international careers, the veteran Italian manager hopes that some of the experienced players stick around to aid the development of the younger players.
He concluded: "It is important for us that these senior players help the young (players) to gain new experience.
"The young are usually arrogant or shy and the senior players help them grow. That is life, it is not only football."
More About Euro 2012
Related articles
People who read this story also read