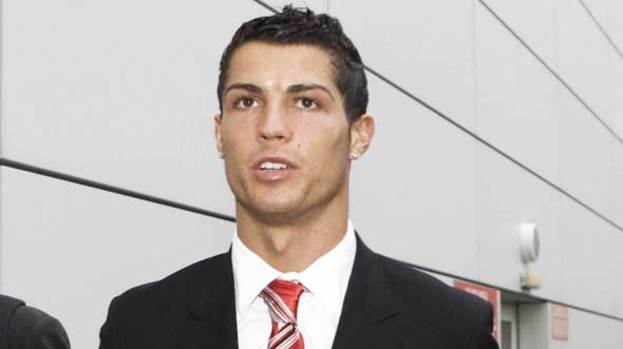 **In international tournament football there is something to be said for not peaking too early – just look at Russia in Euro 2012 for a very recent example. **
Portugal, however, have grown into the tournament and improved with each game.
Prior to the first round of matches many suspected Portugal would fail to navigate their way out of the "group of death" as the Dutch and German teams were deemed too strong with even Denmark posing a threat. While this view was probably a little presumptuous, it is still an achievement for the seleccão to have reached the quarter-finals – the celebrations in Portugal were evidence of that, although one bar's decision to play 'We are the Champions' when the final whistle sounded was perhaps a little premature.
In their first game, a 1-0 loss to Germany, the Portuguese showed they would not easily be beaten but there were many concerns about the performance. In the 3-2 win over Denmark there were marked improvements; Cristiano Ronaldo looked to get more involved and the midfield was able to support the forward line slightly better but the defence exhibited frailties and doubts remained. Finally, in the vital 2-1 victory at the Netherlands' expense, it all started to come together for Portugal.
The defence was solid, the full backs dynamic, the midfield got its balance just right and the forwards looked sharp – with the unfortunate exception of Postiga that is.
Captain Ronaldo truly announced his arrival in the tournament with an influential performance and a brace. We at last got a glimpse of the player that is considered one of the best in the world, and it is that Ronaldo that Portugal must hope continues to show up. But Portugal are far from a one-man team and it wasn't solely the man from Madeira that impressed against the black-clad Oranje.
Porto midfielder João Moutinho came into his own in that game; having shown signs of his capabilities against Denmark, he built on that and started to dictate the game in the middle of the park and his passing will continue to be key to Portugal's success in this tournament.
Another player, who had his best game of the Euros against the Dutch, was João Pereira. The Valencia-bound full back looked shaky, perhaps nervous, in the earlier two games but was his usual, assured self on Sunday evening and gave the sort of all-action performance he delivered on a consistent basis for Sporting CP all season.
Real Madrid centre back, Pepe, was immense against the Netherlands and he has certainly been one of Portugal's better players throughout the tournament so far. The intimidating, and sometimes controversial, figure let nothing past him and was aerially dominant from start to finish in the victory that secured qualification to the knock out stages.
His club teammate Fabio Coentrão has also been a consistent performer. His ability to overlap is crucial in that it offers width to the attack when Ronaldo drifts inside, and he has the stamina to get back and attend to his defensive duties too.
Perhaps Portugal's player of the tournament thus far, though, has been Miguel Veloso. The holding midfield player reads the game excellently and has an eye for a pass into the bargain. In the three group games he kept Mesut Özil, Christian Eriksen and Wesley Sneijder quiet– arguably the main attacking creative forces in each team the seleccão faced – which has been vital to Portugal's progression. Veloso, once again, performed to a high standard against the Netherlands, breaking up play and setting attacks in motion.
Looking ahead in the tournament, a cause for concern for Portugal might still be the centre forward position. Hélder Postiga did score against Denmark but has been unconvincing in general and passed up good opportunities in the last game. His replacement in each match, Nélson Oliveira, has looked useful and we'll see more of him but Postiga is likely to maintain his place in the starting eleven against the Czech Republic. Yet, unless he can soon curb his penchant for profligacy in front of goal, his place in the team – and Portugal's in the competition – could be put at more serious risk.
On the whole, however, Portugal carry the momentum of an improving side going into their quarter-final where awaiting them is a Czech team that has already demonstrated that it cannot be written off.
Although likely to maintain faith in the players that have contributed to reaching this stage, Paulo Bento does still have more cards in his deck; Ricardo Quaresma and Hugo Almeida have 77 caps between them but both are yet to feature at this championship, while Rúben Micael and Hugo Viana provide different options in midfield. There might be more to come, too, from the already utilised Varela and Custódio, who showed in brief cameos that they have something to offer.
Euro 2012 enters the knock-out stages this week and Portugal are warming up nicely, individually and collectively.
You can follow Andrew McDougall on Twitter.
More About Euro 2012
Related articles
People who read this story also read