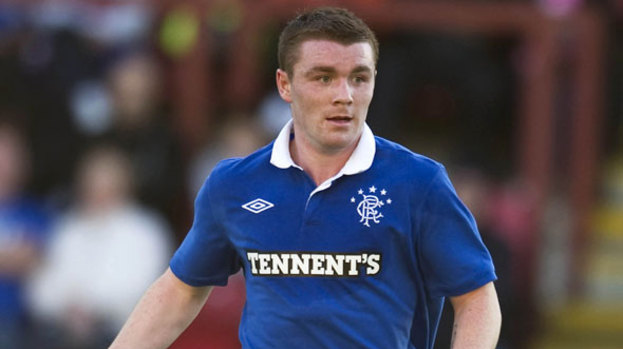 John Fleck will complete a move to Coventry City unopposed after the club agreed a deal with Rangers newco for his transfer.
The young midfielder was one of a number of players who refused to transfer his contract to Charles Green's new company, after the businessman purchased the assets of the old business prior to the appointment of liquidators.
Fleck's fellow former team-mates Kyle Lafferty, Steven Whittaker and Jamie Ness have all agreed moves to new clubs, stating their belief they are free agents having used their right under TUPE regulations.
Coventry City were believed to be set to pick up the 20-year-old under similar circumstances but, in a statement on Rangers' official website, the club claim an agreement has been reached for his transfer.
"An inaccurate media report this morning suggests the club is taking legal action against John Fleck over his move to Coventry City," the statement read.
"Both clubs have in fact reached agreement for the transfer of the player and Coventry have recognised Rangers rights as part of the process.
"A formal announcement will be made later today."
It is currently unknown under what circumstances Coventry have agreed to reach a deal with Rangers, as opposed to following the precedent set by Norwich City, Sion and Stoke City in signing up former Gers players on a free.
More About Focus on Rangers
Related articles
People who read this story also read