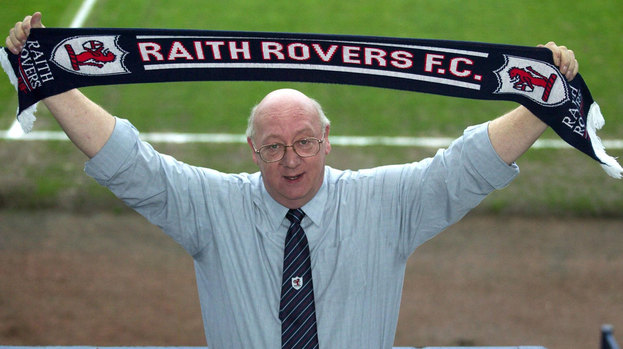 Aberdeen supporters have formed a group, aiming to financially aid clubs who stand up for the principle of sporting integrity.
The group, called Aberdeen Fans For Sporting Integrity, aim to sponsor individuals or mascots from teams who have been vocal in their support for sporting principles, and may suffer financially as a result.
The group have already confirmed that they will be sponsoring Raith Rovers' mascot Roary Rover for next season, after their club chairman, Turnbull Hutton, spoke publicly of his frustration over the current state of Scottish football, and pressure he feels is being exerted on SFL clubs.
Talks are ongoing with further clubs who have expressed similar views, with the aim of showing that not only are supporters behind the increasingly blurred notion of "sporting integrity", but also that it is fans who have the true power in the game.
The idea was the brainchild of Joe Whimster, who hopes to continue raising money through fan pledges, to continue to sponsor SFL clubs.
He said: "The purpose of starting this initiative was simple.
"Our game must be based on honesty and integrity and finding that has been increasingly difficult in recent months as various agendas muddy the waters.
"The statements of Turnbull Hutton and Raith Rovers have been refreshingly open, as have those from other clubs who have spoken out against those who wish to put personal interest ahead of fairness.
"Although we may not support these clubs, we support their stance and are prepared to back that with a small gesture such as player sponsorship."
While the formation of the group has been to show support for SFL clubs who stick to notions of sporting integrity, Joe also believes that it sends a strong message about the power of supporters, who he feels have been largely ignored by the authorities in Scotland.
He continued: "The impetus is now very much with the fans of our game.
"This has always been where the real power is. Fans have been crying out for change, across all levels of Scottish football for a long time.
"Fan ownership of clubs is on the rise, fans are increasingly involved and connect via social media. The current crisis in Scottish football allows fans at every level to have their say in how our game emerges from this period."
Any money which remains from the supporter pledges following the sponsorship of SFL clubs will be given to the Beat Bullying charity, while any shirts or merchandise that comes as part of a sponsorship package will be given to children's charities.
Related articles
People who read this story also read