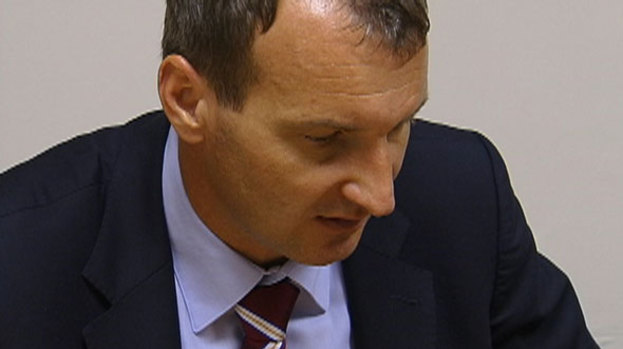 Csaba Laszlo has explained his decision to experiment with a defender at centre forward last week as the result of a below-par strike force.
The Tynecastle boss had started the game against Celtic with centre back Ismael Bouzid in an attacking role, though injury forced an early change with the Algerian reverting to a defensive position.
Laszlo has explained that the surprise tactic was down to the fact that he had no confidence in his current strikers.
"[Christian] Nade is out of form," he told the Herald, and added: "David [Wittenveen] needs more time."
Nade is without a goal so far this season and his time at Tynecastle has been marked by injury. The players commitment has been called into question as he has struggle to keep his weight under control.
"I must think if Christian is in the squad or not," Laszlo said.
"Christian is a player if mentally fit and concentrates about football. I think he is one who can help the team.
"This is not the question, but at the moment Christian I think is not so good in the shape, not so good in the form."
The Hearts manager also discussed David Wittenveen, a sumemr recruit from Red Bull Salzburg, suggesting the player had still not settled at a higher level .
"He played in the Austrian amateur leagues," he explained.
"Now he must play in front of 60,000 fans, he must play against Rangers, Celtic.
"It's a big difference – mentally, physically."
Laszlo's side face Hamilton at Tynecastle on Saturday with Hearts sitting ninth in the table, having scored five goals in their five SPL games so far.