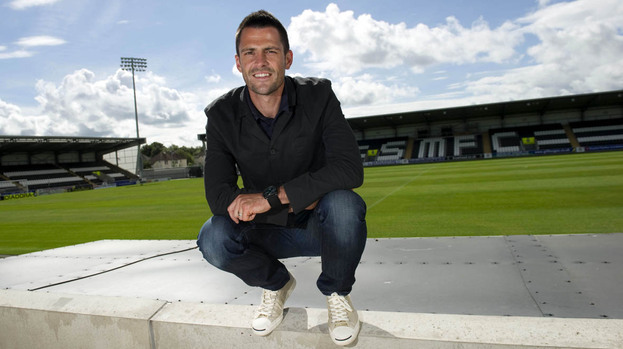 St Mirren striker Steven Thompson says his first season playing with his boyhood club trumps any other year of his career.
Thompson, who started his career at Dundee United, knows he is in the latter stages of his career but claims his enjoyment of football has never been greater.
The centre forward who grew up worshiping the Buddies will turn 34 next month but said that he feels as physically fresh as he did in his heyday winning titles with Rangers and playing in the English Premier League.
Thompson said: "I love it. Physically, I feel the same as I did when I was 28 and I can get into a better place in my head as an experienced player.
"I was talking to my wife and brother the other day, saying how I struggle to think of a year in my 17-year career that I have enjoyed as last year and that includes trophy-winning years at Rangers and getting promotion with Burnley - although that would be the season that would run it close.
"Everything is in place as far as my family life is concerned and I am very settled and relaxed and if you can get into a relaxed state mentally then it definitely helps you on the pitch. I feel as if I am in that zone at the minute."
With excitement surrounding St Mirren's encouraging start to the SPL season, Thompson said it is best not to get carried away with the haul of nine points which sees the Paisley men sitting third in the table.
Victory over Kilmarnock at Rugby Park could see them go top of the table but Thompsons says he has been in the game too long to read too much into early-season promise.
Thompson said: "It has been a positive start but you don't want to get carried away, it is only six games.
"I have seen it happen a million times when people are saying things are brilliant and blah blah blah.
"I would like to put the reins on a bit and say let's not get too excited. It is far too early in the season to make judgements.
"The start is nice but it doesn't mean anything really, it is about being consistent, not just for six games but for 38 games.
"We have been open about our aims, we want to get into the top six and to get there we are going to have to be consistent.
"When you move into the last third of the season, that's when you want to hit peak form."
Related articles
People who read this story also read