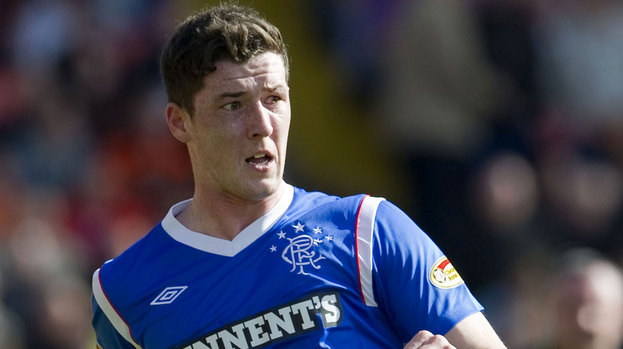 Ross Perry has expressed his desire to remain with Rangers for the remainder of his three-year deal with the club.
The defender's contract with Ally McCoist's side runs until 2015 as uncertainty over the club's future continues.
PFA Scotland chief executive Fraser Wishart said last month he believed players may be able to quit for nothing under a newco scenario.
While admitting he is unsure over players' rights, Perry says he wants to remain with the Glasgow side.
He said: "I've heard a few things and people seem to be contradicting each other.
"But I've got three years left on my contract and fully expect to be here."
Sasa Papac has already confirmed his six-year spell in Scotland will end this summer and Perry realises many of his team-mates may also depart during the close season.
He said: "I'm not sure. Everyone is in their own position and some of the boys are out of contract and would be leaving anyway.
"I personally just need to concentrate on myself and I'm looking forward to coming back and enjoying next season at Rangers."
He added: "Sasa will be a huge miss to the squad.
"He has been a real presence over the last five or six years and he will be sadly missed.
"A couple of others might have to go elsewhere but that's just part and parcel of football."
Bill Miller was named as preferred bidder by administrators Duff and Phelps on Thursday and Perry hopes the move will mark brighter times ahead.
The 22-year-old added: "It's been a testing time of late but thankfully we can see a light at the end of the tunnel.
"Hopefully things can get resolved and we will be able to come back next season and everything will be normal again.
"It's been unsettling but we just need to concentrate on our football and things will hopefully work out for the best."
Related articles