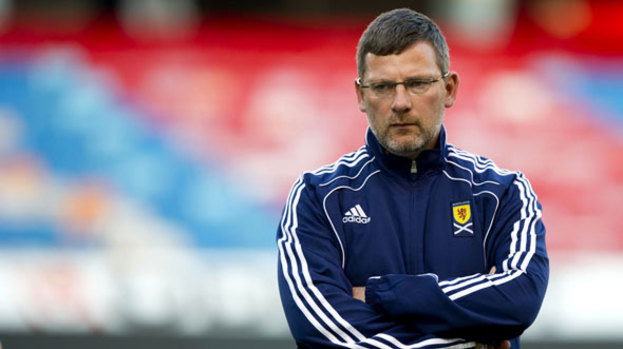 Scotland manager Craig Levein is anxious to take a strong Scotland squad to face the USA in their post-season friendly at the end of this month.
The national team boss and his players will fly out for the game in Jacksonville on May 26, a week after the campaign draws to a close with the all-Edinburgh Scottish Cup final.
Former Dundee United boss Levein views the game as a key part of his preparations for the 2014 World Cup qualifiers which start in September.
And barring injuries, he doesn't believe any member of his squad will asked to be excused from duty at the end of a long, hard season.
He told Press Association Sport: "We have not had any problems getting guys to come along.
"Hand on heart, I can say I don't know of anybody who has not turned up because of anything other than an injury.
"I have been pleased with their attitude and it is a great credit to them that their results and performances have been improving.
"It is all about out getting to September fit ready to go, that's the aim of these next two matches.
"The toughest thing is that they have had a long hard season and it is about getting one more game out of them.
"But it is also about getting them together and building on the team spirit that they have created for themselves.
"Every time we get together it is a chance to enhance that, that is almost as important to me as the game although we desperately want to win the match.
"There won't be any new faces in before America, no. We recently added Matt Phillips to the group and he at least has another game to play with Blackpool but all being well, he will make his debut at some point over in the USA."
Related articles