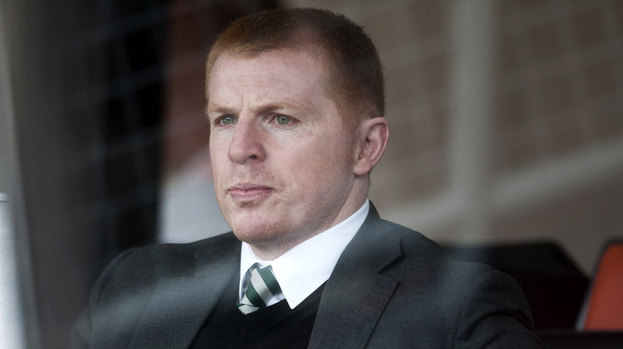 Neil Lennon has said that he thinks that making public the names of the SFA panel who will hear Rangers' disciplinary appeal is the wrong decision.
The governing body announced on Friday that Rt Honourable Lord Carloway (Chair), Craig Graham and Allan Cowan will hear Rangers' appeal against a registration embargo and fine imposed on the club last month for rule breaches under Craig Whyte's stewardship.
Rangers manager Ally McCoist said that the names of the panel who passed the original ruling should have been made public in the name of transparency and the identities of the individuals involved were leaked.
Lennon has said that he thinks naming the panel can lead to unnecessary pressure and is not in the best interests of the game.
"I think it is grossly unfair," the Celtic manager said.
"These people do it voluntarily, they do it because they love the game, and do it for the right reasons.
"I don't think there is any need but there you go, that's the decision the SFA have made, so you need to go and ask them why they have done that.
"I just think it puts extra pressure on these people and they are under enough pressure as it is."
Rangers' appeal will be heard at Hampden on May 16.
More About Focus on Rangers
People who read this story also read