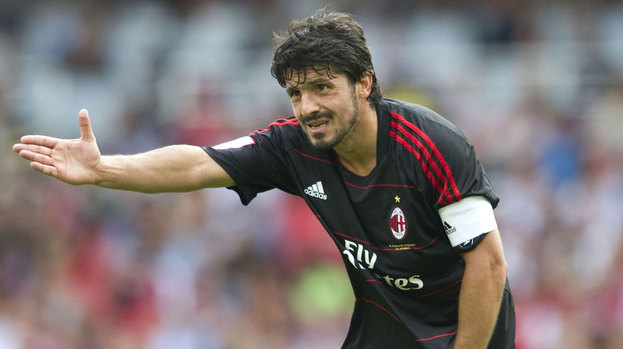 Gennaro Gattuso says a return to Rangers "would be a choice made from the heart" but admits the club's off-field problems would scupper any move.
The Italian midfielder has announced his decision to leave AC Milan this summer.
The 34-year-old played for the Ibrox side in 1997 before heading back to Serie A in October 1998.
Rangers are currently subject to a 12-month player registration embargo by the Scottish FA with an appeal to be held on May 16.
Magazine Football Italia quotes Gattuso telling a press conference at the San Siro: "My dream is to wear the Rangers shirt again. They're in a bad situation at the moment, though.
"They're having so many problems and don't have an owner yet, but it would be a choice made from the heart. I'd like to finish off where I started."
Gattuso has missed large parts of this season due to an eye problem, however he returned to action last month.
He added: "I want to thank Milan and all those who helped me in these years. Being here was a dream over 13 incredible years, wearing the jersey that is closest to my heart.
"Now life goes on and I hope to not have any more problems with my eyes."
People who read this story also read