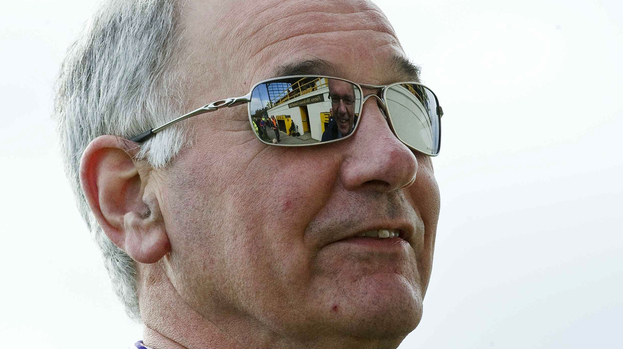 Slowly, warily, we start to take our eyes off the twisted wreckage of the national team, and return to domestic duties.
There we find some grim financial predictions. Ho hum. Let's reflect on Scotland again then.
Belgium's captain Vincent Kompany is about the only person who hasn't written off Craig Levein's side. Bless you Vinnie, but we aren't buying it.
Rangers owners old and new have had a bit of a ding-dong. Check out their respective interviews further down the page.
The headlines to make you gasp, cheer, laugh and cry.
Majority of SPL clubs don't expect to make money this year
Sucks to be us.
SFA to meet 'soon' to discuss Craig Levein's position
Sucks to be him.
Vincent Kompany isn't writing off Scotland
Scotland just needs Sergio Aguero now and we will be sorted.
Shaun Maloney is hoping for a miracle
Honest appraisal from the Wigan attacker on our 'bleak' World Cup hopes.
Scotland heading for Pot Five for Euros qualification
The expanded competition should make it far easier to qualify. Not if this comes to pass. (Daily Record)
Confusion over Hearts transfer embargo as players are paid late again
Nobody announced this ban, nobody knows how to end it. (The Scotsman)
Did Celtic ladies tell the full truth about being kicked out of the Scottish Cup?
Intriguing twist to the story of a team expelled from the cup for being unable to field a full side. (Scotzine)
Seconds out. Who are you believing?
Craig Whyte – the full interview
The former Rangers FC owner talks to BBC's Chris McLaughlin.
The Rangers chief executive answers questions from Scotland Tonight reporter Peter Smith.
Big football reads – where have Scotland gone so wrong?
Why Scotland's problems are belief and attitude, not a lack of talent
Thom Watt analyses the squad and concludes we should be nowhere near as bad as we are.
Modern football has passed us by
"The culture of Scottish football is outdated and very, very wrong," contends Roger Mitchell. A thoroughly insightful read. (The Herald)
Manchester United and the Indian Cristiano Ronaldo
In Bed With Maradona offers some much-needed relief from the tough love and self-flagellation of the Scotland national team. Vishall Loganathan reports on a teenage prodigy.
Look. Shiny.
Neymar with a quite exquisite piece of skill.
More About Football Talk
Related articles
People who read this story also read