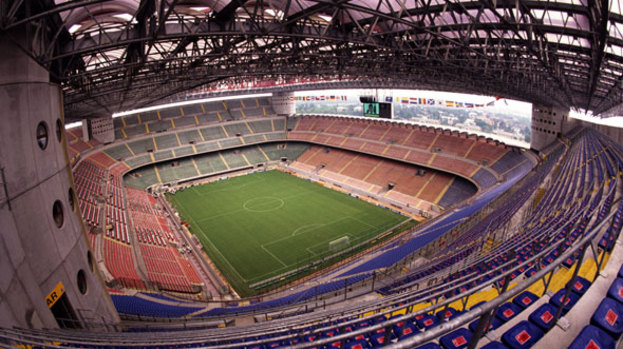 Luis Suarez was the creative wide man who won the European Championships with Spain and became a Medallion Man when he won two back-to-back European Cups at Inter Milan.

After joining Barcelona, Suarez won two La Liga titles in 1959 and 1960, winning the European Footballer of the Year award for the latter. After narrowly missing out on the 1961 European Cup to Benfica, Suarez switched to Inter Milan for a world record 250 million lire (£140,000), where he would link up with his former Barca coach, Helenio Herrera.

The great Argentine manager refined Inter Milan's catenaccio, as Suarez helped him deliver the Serie A title for the first time in a decade in 1962/63. The player continued to star as Inter won the title again in 1964/65 and 1965/66.

By 1964 Inter were amongst the strongest sides in Europe, and brushed aside Everton, Monaco, Partizan and Borussia Dortmund to face a fearsome Real Madrid side that had already eliminated their city neighbours and reigning champions, Ac Milan.

Inter emerged triumphant, winning 3-1 thanks to goals from Sandro Mazzola and Aurelio Milani. A year later they would repeat the feat, beating Benfica 1-0.

1964 would be a pivotal year for the winger, as he helped Spain to a 2-1 victory over the Soviet Union in the European Championship final.

Suarez left Inter for Sampdoria in 1970, having played 328 matches. He has also had three spells as manager at Inter.
We'll be publishing profiles of each of the Medallion Men EuroChampsChallenge meet along the way. You can follow their diary here.
For more information and updates visit the EuroChampsChallenge website. You can also find them on Facebook and follow on Twitter @ECChallenge. You can make a donation at www.virginmoneygiving.com/eurochampschallenge.