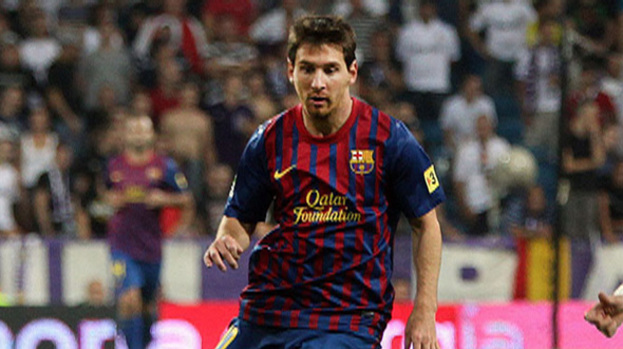 Bayer Leverkusen face the greatest of uphill struggles against FC Barcelona in the return leg of their Champions League clash at the Camp Nou tonight.
After slumping to a 3-1 defeat against Barça in Germany, Bayer now need a minimum of three goals to keep the tie alive. Against a Barcelona side that rarely concedes at home, let alone three times, it looks likely that Leverkusen's Champions League adventure will end this week.
To make matters worse for the Germans, Barcelona's mixed domestic form means the Champions League trophy is now Pep Guardiola's number one priority this season. Should Barcelona manage to win the European title yet again this year, they will become the first side ever to defend the trophy in its current form.
Guardiola is a coach familiar with breaking records, and after all but relinquishing La Liga to Real Madrid, the Catalan coach will want to make sure that the record books overlook Barcelona's failures domestically this year in favour of their European exploits.
Leverkusen can take some comfort from Barcelona's tendency to be complacent this season however. With the German side approaching Wednesday night following a morale boosting 2-0 victory over Bayern Munich in the Bundesliga, their Catalan opponents would be foolish to consider the tie already decided.
The main problem for Leverkusen, like so many other teams before them, is Lionel Messi. The genius from Rosario missed Barcelona's weekend clash against Sporting Gijón through suspension, and will be well rested and raring to go come Wednesday night.
Messi notoriously hates missing games, so much so that the player, not Pep Guardiola has the final say over whether he plays or not on any given night. Competing against Lionel Messi is a scary prospect at the best of times, but competing against Lionel Messi when he feels he has something to prove is even worse.
With Leverkusen needing to score, shutting up shop isn't an an option. As such, the game promises to be an open affair, and it's difficult not to conclude that Barcelona will decide just how many goals are to be scored on the night.
Barça midfielder Sergio Busquets seems to think so anyway. Busquets told the Spanish press on Tuesday that Leverkusen will "come to attack" and that the game will be "very open". Let's hope he's right.
You can watch Barcelona v Bayer Leverkusen live at 7.45pm on live.stv.tv