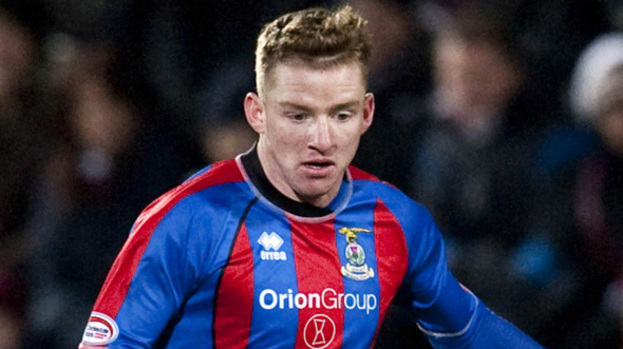 Aberdeen boss Craig Brown has admitted the club acted in haste announcing the imminent signing of Inverness Caledonian Thistle winger Jonny Hayes.
The club stated on their website on Wednesday a deal had been done to sign the 24-year-old, with the player agreeing a two-year contract.
Hayes, who is on holiday in Thailand, took to Twitter to deny he had signed on at Pittodrie. Brown now concedes the club shouldn't have made the announcement but is confident the Dublin-born man will become an Aberdeen player on his return.
"We spoke to Jonny and his agent a while back and I've heard from the club he's agreed to come," Brown told the Scottish Sun.
"That is positive news but until he's at Pittodrie, he has had the medical and the contract has been signed it's only an agreement.
"Maybe someone has jumped the gun a bit. I've certainly not said he's signed for us, I will say that once he's here.
"I would always prefer to wait until things are completely finalised and the last I heard Jonny was on holiday in Thailand.
"What I would say is that I still expect things to go through because his agent has said he wants to join us and our chief executive, Duncan Fraser, is very good at his job so I don't see any complications developing."
Hayes joined Inverness from Cheltenham in 2009 and has starred in Scotland's top flight, scoring nine goals in 30 appearances last term.
Related articles
People who read this story also read