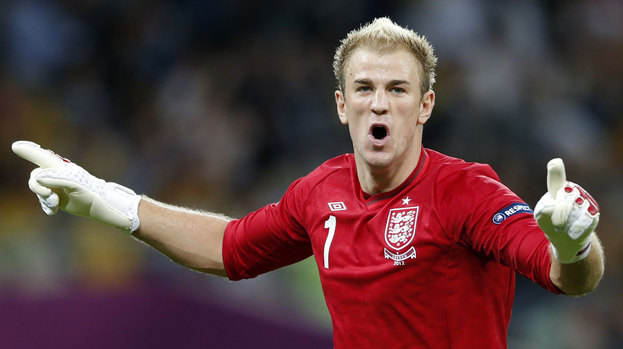 Let's get one thing out of the way. When England play at major tournaments, the result is all that matters.
How we get them is irrelevant. Any talk of our style, or by the same token the lack of style, is made irrelevant by the three points won at the end of a victory.
We aren't going to change a whole culture of football during the course of Euro 2012 so I've decided to leave the arguments about the way we play football to others less qualified than myself to question whether Roy Hodgson is taking the English game backwards or not.
As one of my colleagues at Sabotage Times commented when we were discussing why England didn't simply keep the ball in the second half when they were 1-0 up, it's like asking dogs to climb trees. Until we breed that type of player and footballing culture, it has to be a case of horses for courses.
What we should do is just accept that this is the way that Roy is going to try to bring success to England. That's not to be blind to the deficiencies we do have in the team, but it does make it easier to deal with the result whichever way the games goes. The big worry for England is that we were almost beaten by Sweden at our own game.
The big plus from the France game was our solidity and strength as a defensive unit, but at times in the second half of the Sweden game, we were all at sea. Desperately scrambling in and around our own area as the Swedes put us under a spell of concerted pressure, we simply buckled.
Joe Hart has come in for a bit of criticism from certain areas of the press and I can see why. The level of his performance this season means any error, however minor, will be scrutinised. Should he have come for Seb Larsson's delivery for Sweden's second goal? Perhaps, but in his defence there were two positives to come from that.
1: The quality of the ball was such that it made it difficult for Hart to make an early decision. Initially, the ball is actually sent away from goal and bends late into an area where he is expected to come for it. By the time it begins changing course, bending towards the six yard box, it's too late for him to change his mind. The good thing is he stuck to his decision to stay and didn't get caught in "no man's land". It's best to make a definite decision rather than an indecisive motion that is neither one nor the other.
2: After that goal, Joe came for everything that came into the box. He didn't let the goal affect his performance and if he did doubt his decision not to come for the second goal, he rectified it. His reaction was positive.
A much bigger worry for England is the form of John Terry. I'm not sure if the incidents of the last couple of years have finally taken their toll on him or not but he has the look of a man aged twenty years older than he is. For all his faults, John Terry is a brilliant defender, but chinks have appeared in his armour of late. The indiscipline at the Nou Camp, the horrendous 90 minute display at Anfield and the Sweden game are causes for concern.
If you asked me in a straight choice between taking Terry or Rio Ferdinand, I would have agreed with Roy Hodgson and answered John Terry, but it's imperative he reasserts himself in the next game against the Ukraine or the old fox Shevchenko will punish him.
Much has also been said of Theo Walcott's contribution after his introduction as a second half sub and consequently there have been calls for him to be included in the starting eleven, but I'm not at all sure about that. His strengths lie as an impact player and tactically I think James Milner is still the better choice to play the first hour of the game out on the right. Then, depending on the scoreline, thoughts can perhaps turn to bringing on Walcott to torture a tiring full back.
As for any changes to the team, realistically there needs to be two. Wayne Rooney's return will probably come at the expense of Danny Wellbeck, despite the Manchester United striker's impressive showing so far. It's a difficult decision for Roy but when playing a containing game, especially against better opposition, Carroll's strength as a focal point and his ability to hold up the ball for others to join makes him a must.
The other change is far less of quandary. Within the space of five games, Ashley Young has played himself into the team with fine displays and then transformed himself into an ineffectual passenger who is asking to be replaced by the exciting Oxlade Chamberlain. I'd be very surprised if that doesn't turn out to be the case.
The only decision Roy Hodgson has to consider now is how he approaches a game where England only needs a point to go through to the next stage.
David Preece contributes to the Sabotage Times. You can follow him on Twitter.
More About Euro 2012
Related articles
People who read this story also read