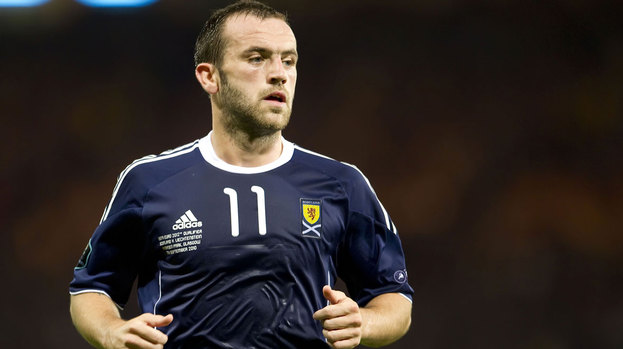 James McFadden has said that he would consider a return to the Scottish Premier League as he searches for a new club.
The Scotland international is a free agent after a short-term deal at Everton came to an end and though a place in the English top flight is his aim, he said he would not rule any club out.
McFadden was offered a contract by Celtic last November but declined the chance to move to Parkhead due to conditions on the deal. He said there are no regrets but also no grudges over the failed discussions.
"I'd talk to anybody who had anything to offer me," he told Sunday newspapers. "I've never had a sour taste in my mouth about Celtic.
"Last year I had a chance to sign for Wolves and there was a kind of offer from Celtic but it was not as straightforward as signing a bit of paper.
"It was never a case of them saying they needed a decision, there's a bit of paper, sign it. It wasn't as easy as that.
"Everton wanted me, Wolves were pushing at the door and I couldn't hold off any longer."
The forward said that if a new offer from an SPL club was made then he would give it serious thought.
"I'm certainly not too good for anybody or not good enough for anybody either," he explained.
"Playing in Scotland wouldn't faze me. The first choice is the Premier League but if anybody offers me something I'd have to consider it.
"I want to play at the highest level but ultimately I just want to play football."
Related articles
People who read this story also read