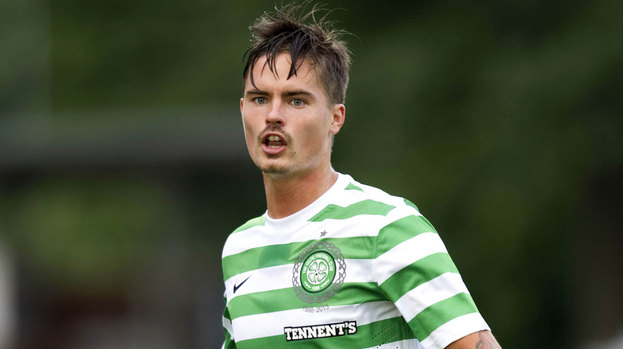 Mikael Lustig is confident Celtic can draw first blood when they go head-to-head with Helsingborgs IF next week.
The Scottish champions will face the defender's compatriots in the play-off round of the Champions League next Tuesday, in a match which will be broadcast live on STV and the STV Sport website.
Celtic are just two legs away from a place in the group stages of Europe's top club competition, having last appeared in the last 32 back in the 2008/09 season.
Since then, they have won just twice abroad, seeing off Dynamo Moscow in 2009/10 and then HJK Helsinki in their most recent tie.
"I hope we seize the initiative," Lustig told Eurosport. "A good result away is always nice and then we know we will be in a strong position at home.
"When you step out, you want to win. But you can do some much more away from home and it is important to at least get a goal."
Lustig, who featured for Sweden at Euro 2012, returns to his home country relieved Celtic avoided a tougher tie in their quest to make the group stages.
"It is exciting," he added. "We could have got some tough away games in Romania and Cyprus, I think.
"It's good to get a team from Scandinavia. We met HJK Helsinki before, so it feels as if you know what you will get.
"But it will be tough. Helsingborg are in good shape right now. They could have got some tough away games in Croatia and BATE Borisov were there as well. Scotland and Glasgow are just a few hours away."
Related articles