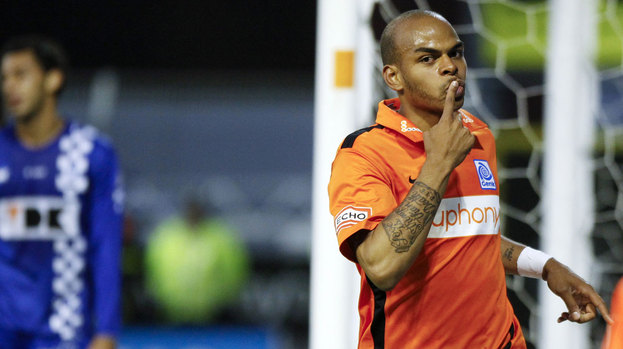 Celtic have made a late bid to sign Belgian international striker Marvin Ogunjimi on a permanent contract.
STV understands the Real Mallorca player is subject to an offer from the SPL champions, despite having only recently joined Standard Liege on loan for this campaign.
It is understood all three parties held negotiations to sever the deal Ogunjimi has with Liege to push through the deal.
A Mallorca spokesman: "We can confirm we have received an offer from Celtic to buy our player Marvin Ogunjimi.
"At the moment, the player does not have an agreement with Standard Liege to leave the club. He is currently on a one-year loan from Mallorca to Standard Liege.
"Celtic want to buy the player and if Standard Liege agree, we are in agreement to sell the player to Celtic."
Standard Liege's president, Roland Duchâtelet, told STV: "There is no problem at our end. We held talks with Celtic yesterday and today. We have given the green light for any transfer to go ahead.
"It is now up to Celtic if they want the transfer to go ahead."
The 24-year-old, who has scored five goals in seven appearances for his country, has recently been sidelined due to a problem with his thyroid.
Ogunjimi has made three league appearances for Standard Liege since returning to his home country at the end of June.
He struggled to make an impact with Mallorca after joining from Genk in January, playing just eight times and failing to score.
Ogunjimi was more prolific during his four-season stint with Genk, scoring 36 times in 98 appearances.
Related articles