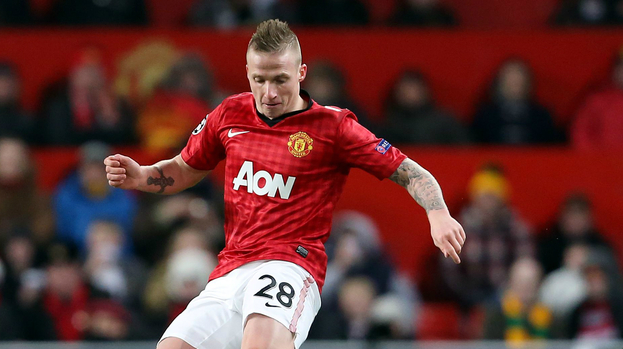 Celtic are in discussions with Manchester United over the possibility of taking Netherlands under-21 Alexander Buttner on loan for the season.
The left-back signed for the reigning English champions in 2012 after four impressive years with Vitesse in the Netherlands, but has struggled to break into the first team.
Neil Lennon's side have been investigating the possibility of taking the player on loan for the season, a move that would be welcomed by the player according to his agent.
Aleksander Bursac, who represents Buttner, told STV: "Yes, Celtic would like to take the player on loan for the season.
"We feel it would greatly help the boy's development to be playing regularly at that level and in European football. Celtic are a really great club.
"They [Celtic] have been back and forward in dialogue with Manchester United. It's in their hands now as we are not sure if they want to release him."
Buttner may only have been involved in 13 games at Old Trafford, but has scored two goals for the club, scoring against Wigan and West Brom in the Premiership last season.
More About Latest transfer news
People who read this story also read