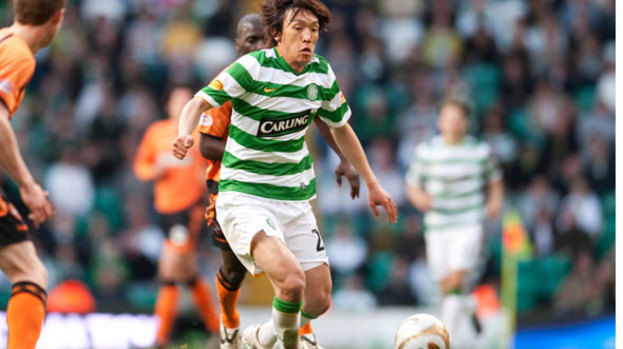 He was known for scoring a bus-load of goals from dead-ball situations while at Celtic, but this is taking it to extremes.
Former Celtic midfielder Shunsuke Nakamura was set the task of placing a free-kick through the open window of a moving bus, using only a traffic mirror to judge the vehicle's movement.
You can see Nakamura proving he's no passenger when it comes to free-kicks in the following video, filmed for Japanese TV.