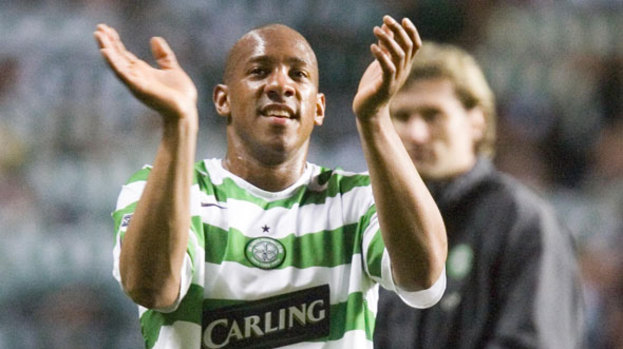 This week we decided to go for something altogether more light-hearted for SPL trivia.
This one isn't based on an intricate knowledge of goalscoring substitutes, the nationalities of goalkeepers who made one appearance or the managerial records of caretakers. This week we are looking at the players who share their names with capital cities of the world.
In fairness, some of the ones you came up with far more entertaining than the real answers - Port au Prince Bauben, Charlie Adamstown, Christophe Canberra, Mark Libreville, Henning Luxemberg - but we stayed true to the rule that the capital must be exactly the same as the surname of the player in question. So, who are the eight?
Barry DOUGLAS
The 22-year-old Dundee United man shares his name with the capital of the Isle of Man. So too does...
Rab DOUGLAS
The former Scotland goalkeeper was at Dundee between 1997 and 2000 before switching to Celtic.
Dion DUBLIN
Dublin had a successful career in the Premiership with Manchester United, Coventry and Aston Villa before a short spell with Celtic in 2006. He shares his name, of course, with the capital of the Republic of Ireland.
Jim HAMILTON
The much travelled striker pitched up at Hearts, Aberdeen, Dundee United, Dunfermline, Livingston, Motherwell and St Mirren. He also shares his surname with, as you all know, the capital city of Bermuda.
Steven HAMILTON
The obscure one. Steven Hamilton made five appearances for Kilmarnock in 98/99 and, as we know from above, he shares his name with the capital of Bermuda.
Laryea KINGSTON
The tenacious midfielder is a geography lesson on his own. Ghana international Kingston was signed by Hearts Lithuanian manager Valdas Ivanauskas. He arrived from Terek Grozny in Chechnya. Kingston is the capital of Jamaica.
Vitor LIMA
The Portuguese midfielder spent two years with Falkirk, making 26 appearances. He also shares his name with the capital of Peru.
Kevin MUSCAT
The Australian international defender had a brief spell at Rangers in 2002/03, making 22 league appearances. Muscat is the capital of Oman.
More About SPL trivia