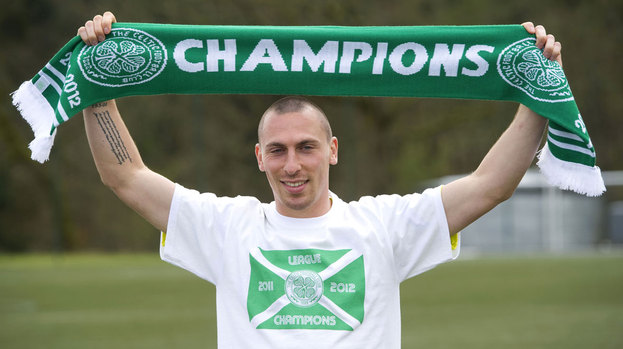 Celtic captain Scott Brown has admitted that it was a relief to clinch the Scottish Premier League title after falling short in recent years.
Rangers had won the previous three league championships and Brown said that the wait to be a champion again had been frustrating.
As a winner in 2008, the midfielder said he had found it more and more difficult in recent years.
"The first one was incredible as well, that was my first year," the 26-year-old said.
"We've had four years without one. It's been a great lift off everyone's shoulders, that's for sure.
"It just seemed it was getting harder and harder to get it back but we have managed to do it and we're delighted.
"I think that's the hardest point, just trying to get over the line."
A 6-0 win at Rugby Park sealed the title for Celtic and Brown said that it was particularly pleasing to win in such an emphatic fashion.
"We knew we were miles in front and we did it in style," he said.
"You can't do it any better way, going away from home and the fans being as good as they were.
"They pretty much made it a home game for us and they backed us from the first minute to the last. It was incredible."