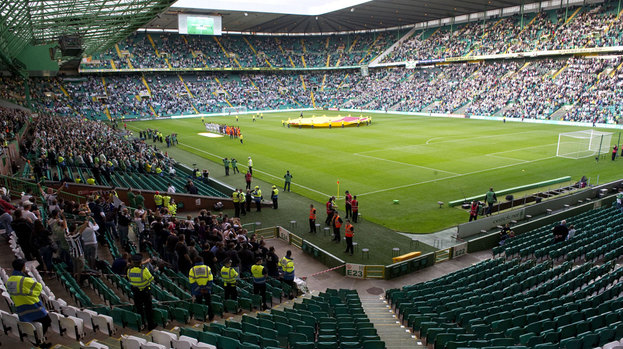 Celtic manager Neil Lennon has confirmed the club have cancelled a deal to sign Jaroslaw Fojut after he suffered a cruciate ligament injury.
A deal for the Polish defender was agreed in January but those plans were on hold as the club awaited the results of injury suffered in a game for Slask Wroclaw.
Tests confirmed the 24-year-old had suffered cruciate ligament damage, forcing the Hoops to pull the plug on the deal.
Neil Lennon expressed his sympathy for the player, adding: "It looks like Jaroslaw has done his cruciate and that deal will be off now.
"When you sign a player on a pre-contract there's always a medical clause in it, so we have the option to break it and going on the advice we're getting we won't be taking him.
"We really liked the cut of him and what we saw of him. I think he'd had a cruciate injury before and it looks like he's suffered the same thing again. It's a huge blow for him and for us.
"We need a team ready for the Champions League qualifiers.
"His injury could take longer than six months to recover from and it would be too much of a gamble so we'll have to start again in that position and look elsewhere.
"Daniel Majstorovic and Glenn Loovens are both out of contract so we may have to go shopping for two more central defendersnow."
Lennon also dismissed rumours linking Kelvin Wilson with a move away from the club.
He added: "I've not had any contact and there's been nothing between the clubs. It's an area where we're short so we wouldn't be in a rush to do anything there."
Related articles
People who read this story also read