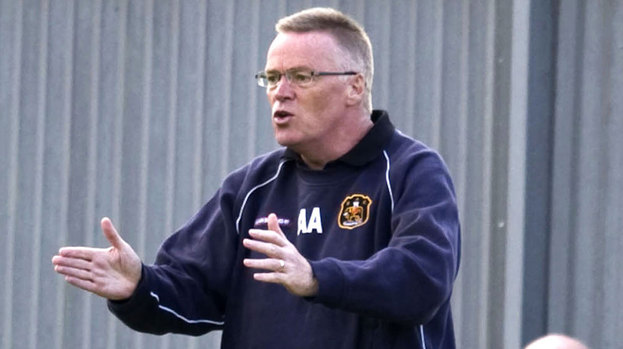 The prospect of ending Dumbarton's 16 year-wait for First Division football is something that excites Alan Adamson ahead of his team's play-off first leg against Arbroath.
Adamson, who took over from Jim Chapman, has led his team to third place thanks to a mix of youth and experience.
With the likes of Bryan Prunty, Craig Dargo and Scott Agnew in his side, Adamson says he won't rest on his laurels after reaching this stage.
He said: "At the start of the season if we had been offered a spot in the play-offs we would have said `yes that will do' but now we want promotion via them.
"Our games with Arbroath this season have produced 21 goals and I expect both sides to be on the front foot again in this game."
Arbroath player/manager Paul Sheerin has done plenty of research ahead of his first experience of the play-offs.
And he predicts one side will be forced to change their style of play.
He explained: "I have been talking to a number of people that have been through them and the consistent message is that we should be looking at a 180-minute game and not a 90-minute one.
"Dumbarton and ourselves have attacked teams right throughout the season and it may well be that we need to sacrifice some of that approach until the second leg."
The four games between the sides this season have seen two 4-3 wins for the Smokies as well as a 2-0 home triumph on March 10.
Dumbarton's only win came on January 2 when they beat Arbroath 3-2.
Related articles
People who read this story also read