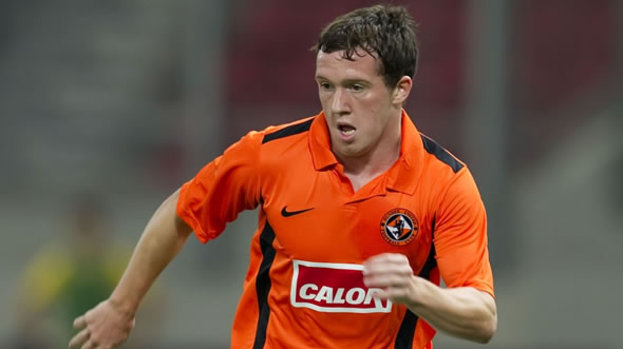 Danny Swanson will turn down a move to Hibernian to try his luck in the English Championship.
The out-of-contract Dundee United attacking midfielder says he is aware of interest from his boyhood club, but at 26 is set on making the move south of the border.
"I know there's interest from Hibs and it's flattering," he told The Herald. "They're the team I've always supported and I always look out for their results.
"But I feel the time is right for me to try something completely different and try my luck down in England. I've watched other Scots go down there in the past to do well and I'm sure I could do the same, given the chance.
"It might sound strange as Hibs are my team, but my preferred option right now is to head to England. I've got a few irons in the fire and I'm just hoping something comes off, because I'm desperate for a change of scenery."
Swanson, who was a Scotland call-up in October 2011, has made just 16 appearances this season due to injury.
"It seems I've got this injury tag which doesn't go away up here," he added. "It's one of the reasons I would love to get to new surroundings where people don't judge you on your past.
"I've had some mental health issues when things were just starting to get on top of me. That was in December when I wasn't feeling at my best and there wasn't much light at the end of the tunnel, but that's all behind me now."
People who read this story also read