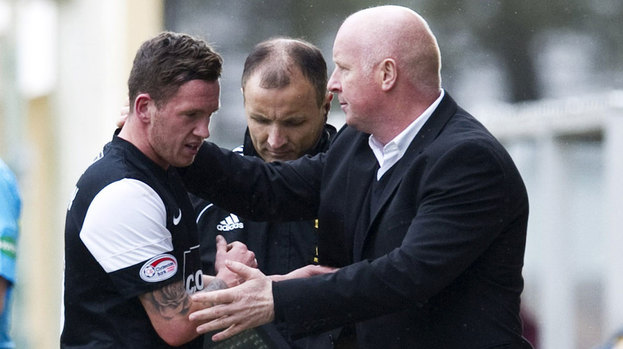 Danny Swanson says a row with Dundee United manager Peter Houston led to his lack of games last season.
The 25-year-old midfielder only made 16 appearances for the Terrors in a season which saw him called up to the Scotland squad.
Swanson played six times for United in 2012 despite claiming he had recovered from his last injury back in December.
Speaking after being unveiled as a Peterborough player, he told national newspapers: "The injury was fine since December.
"I had a bit of a falling out with the manager at Dundee United and that's why I didn't play.
"People still thought I was injured but I wasn't. I was fully fit but he just wouldn't put me on the pitch. I'm feeling brilliant.
"I've been back in training already."
Related articles
People who read this story also read