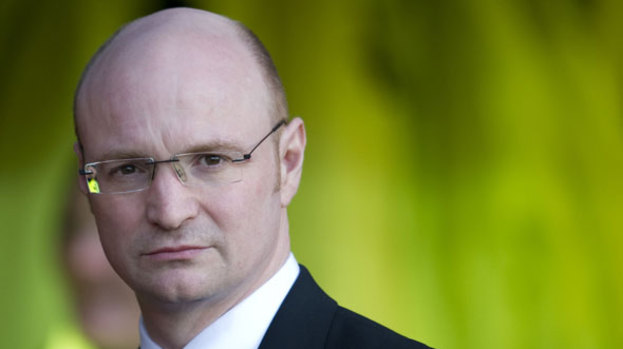 Dundee United chairman Stephen Thompson has issued a warning to potential Rangers owner Charles Green that if he takes the club down a "newco" route then he will have to negotiate.
Green is hoping to complete his takeover of the troubled Ibrox club and is hopeful of agreeing a CVA (company voluntary arrangement) with creditors to allow Rangers to come out of administration.
However, should a CVA fail, he said he is committed to creating a new Rangers company and transferring assets over, meaning a new application would have to be made to join the Scottish Premier League.
New SPL rules mean that other club chairmen, including Thompson, would vote on he application and the Dundee United boss said the process would not be straightforward.
"They would need eight votes and they'd have to work helluva hard to get them," Thompson said.
"It won't just be a case of saying 'let us back in boys'. They're going to have to negotiate with all the clubs.
"I've made my mind up but I won't be going public on it."
Thompson, like some other SPL chairmen, has said that he has to consider both the financial implication for his club and the opposition of some supporters to the idea of a newco club being granted re-entry.
"Other clubs have got to decide what they want to see. I'm trying to listen to the fans but I also have a responsibility to Dundee United as a company so it's not easy," he explained.
"But a lot of people are fed up with the whole thing and none more so than the fans.
"I get cornered by it with people shouting at me 'no to newco'.
"You can't ignore fans. Any business which ignores its customers is doomed to fail."
Thompson also admitted that he feared for his own club if he ignored strong feelings about the situation.
"It doesn't matter what business you're in," he added. "Look at what happened years ago to Mr Gerald Ratner when he took the business down.
"It's a different scenario from football but if you have customers and don't listen to them then you don't have a business."
More About Focus on Rangers
Related articles
People who read this story also read