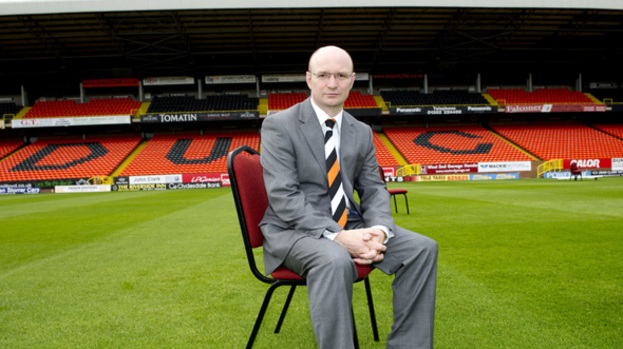 Dundee United chairman Stephen Thompson has issued a statement with regards the imminent SPL vote on a Newco company.
The club have not confirmed their position on the issue, but have asked for time to consult with supporters and board members of other clubs.
The statement read: "Whilst we now have greater clarity on the current situation at Rangers, we are at a major crossroad for Scottish Football and significantly, the future of many clubs.
"It is appropriate that the SPL shareholders and the individual boards are allowed time to reflect and privately discuss this matter in the best interests of Scottish football and each SPL member club.
"Before making any decisions, Dundee United will continue our dialogue with our supporters' representative groups and listen to our customers' views.
"The Club will be making no further statements regarding the current situation at Rangers until the aforementioned discussions have taken place."
Related articles
People who read this story also read