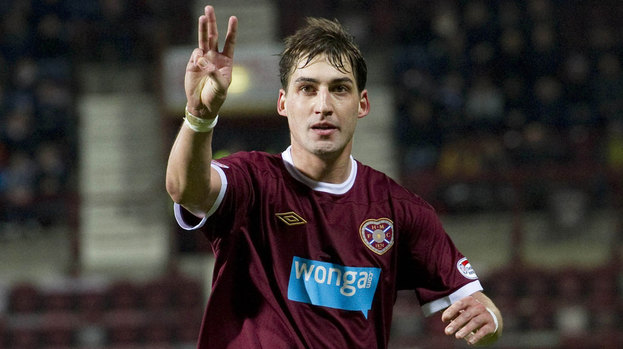 Dundee United have announced the signing of former Hearts midfielder Rudi Skacel on a short-term contract
Skacel, who had been training with Hearts, has signed on at Tannadice until January 2013.
The Czech midfielder left Tynecastle at the end of his contract in the summer but had been repeatedly linked with a return. However, the signing embargo placed on Hearts by the SPL ended any chance of the player completing a deal with John McGlynn's side.
United manager Peter Houston was delighted to have snapped up a player of Skacl's calibre and hinted that the player may be offered a longer stay if proved to be a success.
"I feel Rudi can add an attacking spark to our team," Houston told the club's official website. "Players of his quality do not present themselves to you too often and I am delighted to be able to bring him to Tannadice.
"The length of the deal gives both of us a chance to have a good look at each other and I feel our younger, less experienced players will benefit from Rudi's involvement at the club. His goal scoring ability should make him a fans' favourite."
Skacel said that he had no hesitation in joining United and hoped to be an influence on the team.
"Within ten minutes of meeting the manager, I had decided I wanted to come here," he said. "It was an easy decision.
"I have kept fit training with a few of my previous clubs over the last few months so it is just match fitness I have to get up to speed with.
"For both the club and myself it is a good deal. I can play a few games and hopefully help the team climb the table. I am ready to be involved but that will be the decision of the manager.
"In January, we can then look at things and see if it suits us both to extend the contract."
Related articles
People who read this story also read