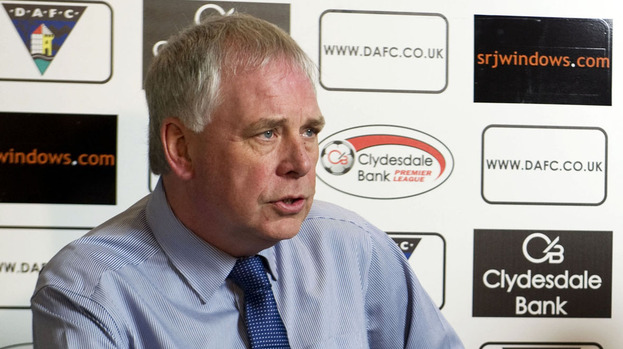 Dunfermline Athletic chairman John Yorkston insists he is not worried about the immediate future of the club.
Yorkston assured fans after the club was turned down in an attempt to arrange a fixture with Falkirk for the teams' upcoming free weekend.
The teams are scheduled to play midweek in April and Steven Pressley, the Falkirk manager, turned down the offer as he had given his players this Saturday off.
Yorkston said: "We have a free Saturday and Jim [Jefferies] wants to keep momentum going.
"Jim asked Steven Pressley if Falkirk wanted to move the Tuesday game next year to this weekend but he had already given his players the weekend off."
Following a boardroom shake-up last week, the attempted fixture move sparked fears that Dunfermline needed the gate money to meet financial concerns.
Dunfermline's most recent accounts show the club is trading with liabilities of more than £10.6m, against total assets of £302,000.
Charlestown Holdings Ltd, which owns 90% of the club and is owned by Dunfermline director Gavin Masterton, has liabilities to the tune of £42.6m with assets of £3.6m.
However Yorkston, who is also a director of Charlestown Holdings, said that as long as the Pars are going for promotion, he is not worried over the fiscal future of the East End Park men.
He said: "I am not worried about the immediate future of the club.
"I would be more worried if we were middle or bottom of the league table but that's not the case.
"You can't tell what is in the future - we could get promoted and everything will be okay but our fans like First Division football. Fans are coming back."
People who read this story also read