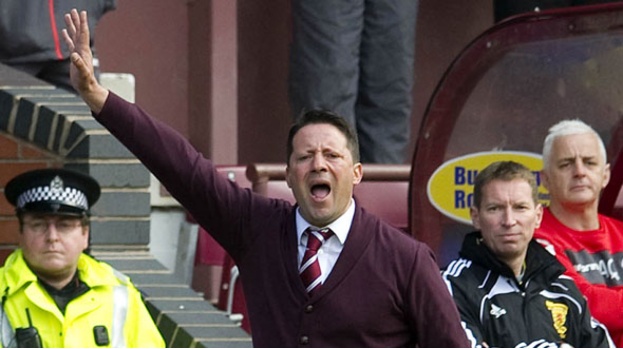 Paulo Sergio wants the Hearts board to tell him what sort of a team he will be allowed to build before signing a new deal.
The cup-winning manager has returned home to Portugal after his deal at Tynecastle ran out at the end of the season with no decision made on his future.
Talks are now ongoing with Sergio to keep him and his backroom staff Sergio Cruz and Alberto Cabral for another season.
Sergio insists he is not making any demands of the board but said he does want an idea of his player budget for next term.
Speaking to the Edinburgh Evening News, the former Sporting CP boss said: "I'm not going to make any special demands from Hearts. They have an option in my contract. If they take the option, I stay with all my pleasure.
"I just need to know what team we can build and I'm waiting for them to take the option that is in my contract. Let's wait maybe a day or tow and things will be clear. Everybody needs things to be clear, especially the club."
The delay in sorting out the coach's future means he has not been able to start planning for the new campaign, with pre-season training and friendlies to be arranged and the shape of the squad still unsure.
Sergio is unhappy at losing time to prepare but is encouraged that the talks are going well.
He added: "There is a pre-season to organise and there is a team to build. In my opinion we are losing too much time. There is nothing I can do about that.
"I don't have pre-season plans in mind because it's premature to be talking about that."
Related articles
People who read this story also read