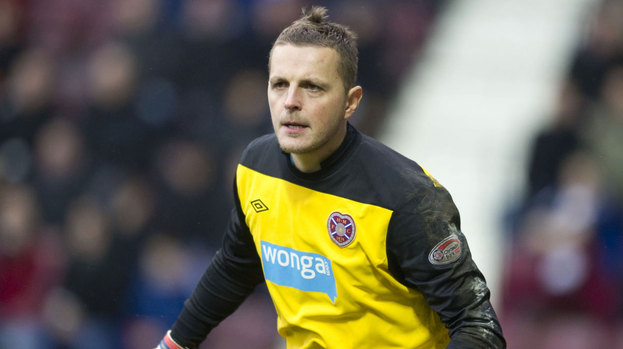 Hearts goalkeeper Marian Kello is close to signing a pre-contract with Aston Villa, STV understands.
The Slovakian is currently trying to negotiate his release from Tynecastle in order to begin training with the English Premier League club at the earliest opportunity.
As he would be moving outside of the transfer window, he would not be able to play for Alex McLeish's side until the start of next season.
Everton are also interested, as well as Championship clubs Bristol City and Nottingham Forest, but Villa appears to be the most likely destination for the player.
Kello was frozen out of first team action at Hearts in early February, having refused a deadline day transfer to Austria Vienna.
Having been the established first choice at the club prior to the incident, the 29-year-old has continued to train with the team but has not been involved in Paulo Sergio's selections.
Kello spoke out over his situation in February, saying he had been told he had no future at the club and would be free to leave upon the expiration of his contract this summer.
"The club has signed two young keepers, I have been told," Kello said. "I don't feature in the future of the club and I haven't been offered a new contract.
"I want to play for Hearts but they say they don't want me for next season because of the money problems and they want to work with youngsters.
"For me it looks like I don't want to be here at the club but if I have a chance to play, I will play.
"I will give 100% because the club game me the chance to be here, to improve and to be in the national team."