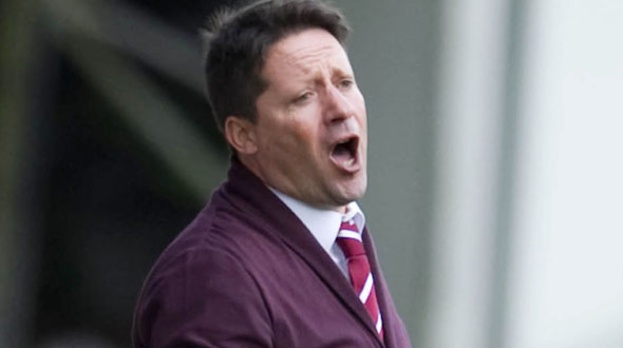 Paulo Sergio rued missed chances and Motherwell's clinical efficiency after the Lanarkshire men took three points from Tynecastle.
Hearts goalkeeper Jamie Macdonald's one major test of the game saw him palm the ball straight to Michael Higdon, who prodded home the decisive goal after 26 minutes.
Sergio bemoaned how his defenders switched off at the goal, with Ryan McGowan showing Jamie Murphy on to his stronger right foot to get the initial shot away, then Andy Webster and Marius Zaliukas being rooted to the spot as Higdon pounced.
Former Sporting Lisbon manager Sergio said: "Jamie made a save, the only save of the game, and they had a second ball to score their goal.
"We defended poorly at that moment. We shouldn't give the inside to Murphy, but we made that mistake and they scored a goal to get three points."
Hearts made chances of their own but could not find the net as Darren Randolph escaped Tynecastle with a clean sheet. A Darren Barr header after an hour was the closest Hearts got to leveling the tie.
Sergio added: "We had two, three good chances in the first half and four in the second.
"Motherwell defended well but we had clear chances to score and we didn't."
Related articles