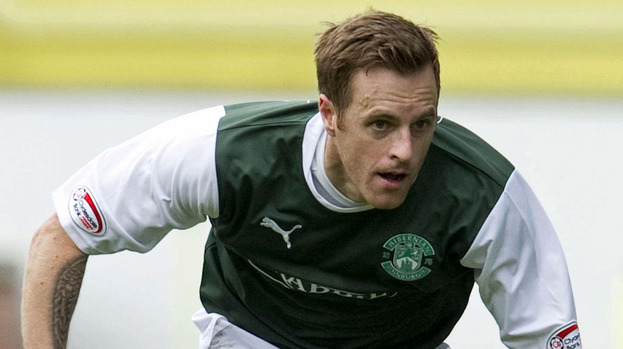 Alan Maybury has defended the challenge he made on Ryan Fraser, which Aberdeen boss Craig Brown described as "extremely bad", saying he won the ball cleanly.
The Dons manager felt the tackle was worthy of a straight red card as tricky winger Fraser drew another card for an opponent in his breakthrough year.
However, in an interview with the Edinburgh Evening News, 34-year-old Maybury said his eyes were "fixed on the ball" and claimed only his momentum carried him through the man.
The defender said: "I know it doesn't look great but if I have injured him it was not intentional. It all depends on how much you slow it down, put a magnifying glass on it and zoom in.
"I felt at the time the ball was there to be won and if I'd taken another step or two he'd probably have nicked it by me.
"I lunged in a wee bit but I felt I won the ball and my momentum carried me through and into him."
The former St Johnstone and Hearts man hopes the tackle will not earn him a reputation as a dirty player and he added that he has never gone out to intentionally injure opposing players.
Maybury said: "That's not the sort of picture I want painted of me.
"I certainly don't go out to injure anyone but I am out to defend my corner for my team and that's the way I have always played."
Related articles