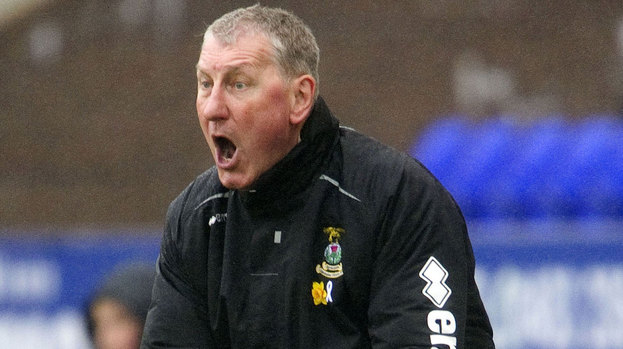 Inverness manager Terry Butcher has been served with a notice of complaint for comments he made about the standard of refereeing in his side's 1-1 draw with Aberdeen.
Butcher was incensed by the performance of George Salmond, suggesting that his side should have been awarded a second penalty and should not have had Owain Tudor Jones sent off in the September 15 match.
Salmond sent Tudor Jones off for perceived violent conduct after the midfielder's tackle on Ryan Fraser. However, Inverness rallied and took the lead from a Richie Foran penalty, which saw Russell Anderson sent off for Aberdeen.
Shortly after Inverness took the lead, Aaron Doran went down after a tussle with Mark Reynolds, a decision which incited Butcher's rage.
In a post-match interview the Inverness manager said: "We should've won the game and it was because of the referee we didn't. He should've given a penalty and sent the boy off.
"Sending off Jones was very harsh as well. It was a yellow, never a red. If that was the case in my day I would have been done for assault. I would have been in prison.
"There is never any consistency with these guys. It is a disgrace. They are in change of my future, my job, and they are letting us down. I want to see refs accountable if they make a mistake."
While Aberdeen successfully appealed the decision to send off Russell Anderson, Butcher decided against taking the same course of action for his player.
The SFA has now confirmed that the Inverness boss has been charged with breach of Disciplinary Rule 68, which relates to making critical comments towards referees "in such a way to indicate bias or incompetence."
Butcher has been offered a one-match suspension for the rule breach, with a principle hearing date of October 18 set should he decide to contest the decision.
Related articles