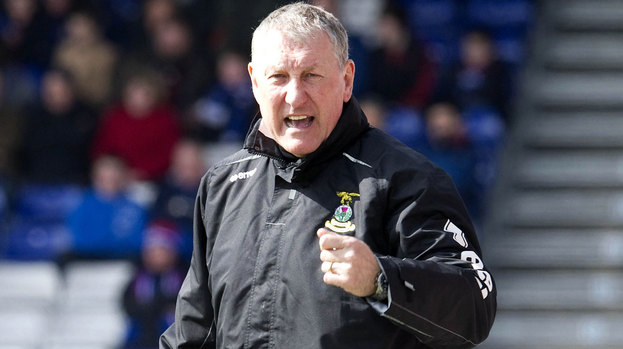 Terry Butcher has accused members of his Inverness Caledonian Thistle squad of lacking focus, telling them they must prove they deserve to remain at the club.
The former Motherwell boss was angry with his team's display in the 2-0 defeat to Aberdeen, feeling some of his men had their minds on the end of the season.
With 12 players out of contract at the end of the term, Butcher says they need to produce better performances to remain with the Highlanders.
He said: "We've shown we can talk the talk. Now, we've got to walk the walk when it comes to playing matches.
"We're in a bad place just now, but we don't want the season to peter out.
"Perhaps because it was a sunny day some of them were already thinking about their summer vacations and were on a sun lounger somewhere sipping a pina colada."
IN DETAIL