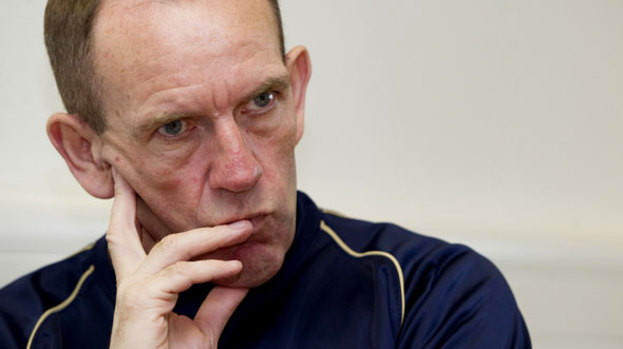 Kilmarnock gaffer Kenny Shiels has called on the club's support to "step up to the plate" after the campaign to reject newco Rangers in the SPL.
Shiels wants to see Rugby Park packed with 6000 season ticket holders and boost the club's coffers ahead of the new season.
The Northern Irishman said it was time for fans to leave their armchairs and back up the calls for sporting integrity in the game.
Speaking to the Scottish Sun, Shiels said: "They have made a massive commitment to sporting integrity by choosing to send Rangers down. We now see this as a challenge to fulfil that sporting integrity.
"I still have full confidence we will get 5000 to 6000 season ticket holders this season. We have made a decision as a league to put Rangers out, so it's time for people to step up to the plate.
"Across the board the fans have to come out, leave their armchairs and show their commitment to integrity. We've a really good support and I would expect it to get bigger."
Shiels wants to build on a campaign where Kilmarnock won the League Cup but failed to make the top six in the SPL and he reaffirmed that the Killie supporters are vital to his own resources.
Shiels has managed to bring in defender Jeroen Tesselaar and striker Rory Boulding this summer but has lost Danny Buijs, David Silva, Zdenek Kroca, Dieter van Tornhout, Ben Gordon and Player of the Year Dean Shiels from his pool.
But the gaffer believes there can still be cause for optimism in Ayrshire ahead of the new campaign.
He added: "We'll have to do it without finance, but we're very much dependent on strong support from our fans. Our first target should be to hit 5000 season tickets. If we can achieve that it will bring renewed optimism into Kilmarnock.
"The difficulties in our life are intended to make us better, not bitter. If we go through life hating everything we will stand still and stagnate."
Related articles
People who read this story also read