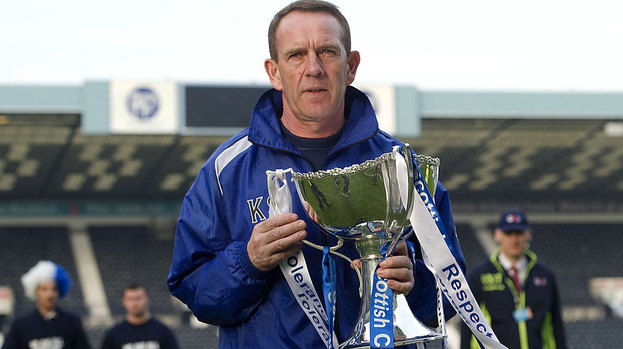 Kenny Shiels says Kilmarnock's primary target this season will be avoiding the threat of relegation from the Scottish Premier League.
The Rugby Park side upset the odds to win last season's Scottish League Cup, their first trophy since 1997, but have lost a host of those who were in the winning team.
Former loanees Ben Gordon and Mo Sissoko, together with Danny Buijs, David Silva, Zdenek Kroca, Dieter Van Tornhout and Dean Shiels, will all not line up for Killie this season.
Injury problems are also hampering Shiels heading towards the SPL kick-off on August 4, with Rory Boulding, William Gros and Paul Heffernan all unavailable, and the manager says expectations for the new campaign must be kept in check.
"Our three main strikers are injured and if we push them too hard now it would have a bad effect later," Shiels told the Daily Record.
"There's no money in the pot. We have to be realistic and adapt with what we have. It's okay saying all the other clubs are in that position but, being honest, they're not.
"We're pushing to avoid the bottom two positions in the SPL. That's our first target. We're going to have to take a few steps back because we've lost so many players.
"We'll stick to bringing youngsters through. If we finish tenth, even if they bring back play-offs, we'll be okay."
Related articles
People who read this story also read