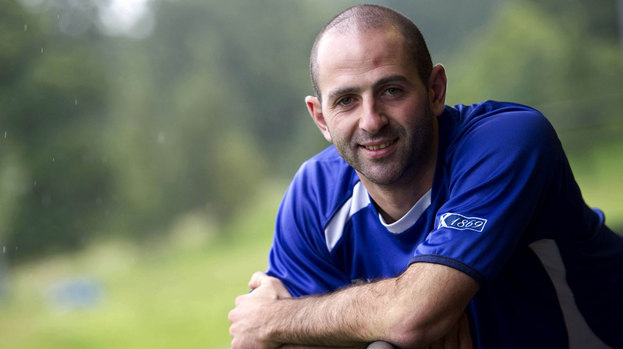 Gary Harkins says he's putting pressure on himself to improve this season after being disappointed with his performances in his debut SPL campaign.
The 27-year-old scored three goals for the Ayrshire side after moving from Dundee in the summer of 2011.
Harkins played his part as Kenny Shiels' men won the Scottish Communities League Cup, working his way back to fitness to feature in both the semi-final and final.
The former Partick Thistle man opened his account for the season with a goal against Motherwell last month.
However he has been forced off early in two matches after clashing heads with opponents.
After coming on as a substitute in the 2-1 loss to Hibernian, Harkins says he must help fill the void left by the injured Paul Heffernan.
"I put the pressure on myself," the former Blackburn trainee said.
"I had a disappointing season last year for myself. I thought I had started this season a lot better and then daft head knocks slowed me down a bit.
"But I'm looking forward to getting back into it and hopefully scoring a few more goals.
"Personally I didn't score enough goals or create enough last year, and I'll hopefully do more this year.
"I did okay but as a player you always want to do a bit better and that's what I have set my sights on this year."
Cillian Sheridan is in line to make his home debut against St Mirren and Harkins is looking forward to linking up with the Irishman.
He added: "He (Sheridan) had a great season last year at St Johnstone. He has looked really sharp in training.
"It will be good to get playing with him and create a few goals for him and he can do the same for me if I'm lucky.
"He's very quick and strong and he's a good footballer, the sort of front man you want in your team.
"All strikers are confidence players and once they get one or two they fire goals in, and hopefully that will happen with Cillian."
People who read this story also read