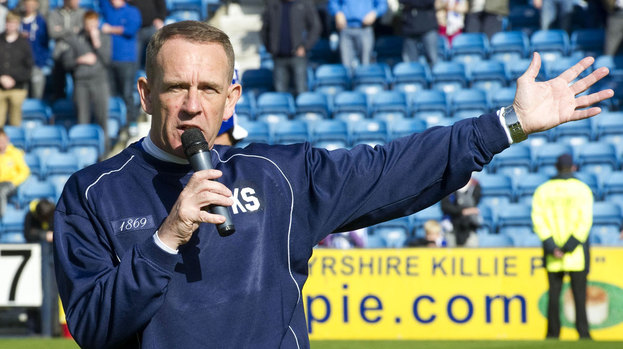 Kilmarnock manager Kenny Shiels says he "would love" to sign a new contract with the Ayrshire side but wants to tie players down to extended deals first.
Shiels saw his son Dean score the equaliser as the Ayrshire side drew 1-1 with Aberdeen.
Killie go into the final day of the season two points ahead in seventh place, an achievement the Northern Irishman is proud of after his team were tipped for the drop.
He said: "I haven't had a chance to sit down with the chairman, but I really want to be here, of course I want to be here next season.
"At a football club you have to prioritise - key players have to be signed and it's my job as a manager to do that; I'm preparing for the future and making sure there's stability at the club.
"We have a foundation for next season and we've thrown in eight or nine teenagers this season for some game time, to give them a little bit of experience.
"It's quite risky doing that, but we'll continue to do that to develop the long-term plan of the club, and that's to grow our own from within.
"The most important people at a football club are the players, and I'm particularly pleased to have got Manu Pascali signed this week.
"We've had so many highs and lows this season, we've been on an emotional rollercoaster.
"We're delighted to finish above clubs like Aberdeen and Hibernian; now we can be no worse than eighth and it's been a really good season for the club."
Related articles