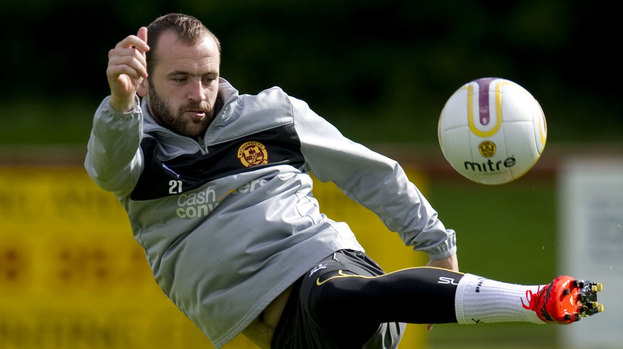 James McFadden has failed to reach an agreement to re-join Motherwell.
Manager Stuart McCall revealed on Wednesday that talks to bring the 29-year-old, who has been training with the club this summer, back to Fir Park had not reached a satisfactory conclusion.
"I spoke to James on Friday and we had a good football chat, it was open," the boss said.
"Since then James has spoken to people who are a lot higher than I am at Motherwell who deal with the purse strings and I don't think the outcome was favourable.
"The chat was to the next window. It wouldn't have been a case of him signing and coming straight into the side and he was well aware of that.
"He would have had to work hard to get in the side and he was well up for that.
"He was in again training today. I don't think there will be anything more done, I don't think it's going to happen.
"In fairness to the board, they were willing to stump up an amount for James but obviously it's not good enough.
"I'm not painting this any way that James has ben asking for great deals of money. I'm not saying that whatsoever.
"I wasn't involved in the talks, I just speak about the football and leave the other side.
"We have got to remember where James has come from and what offers he has probably got on the table as well."
McFadden is without a club, having left Everton at the end of last season following a second spell at Goodison Park.
The Scotland international started his career at Motherwell, scoring 32 goals in 70 appearances, before heading south to Everton in 2003.
After five years at Goodison Park, McFadden switched to Birmingham, where he spent three seasons, before returning to Everton in October 2011 on a short-term deal.
Related articles