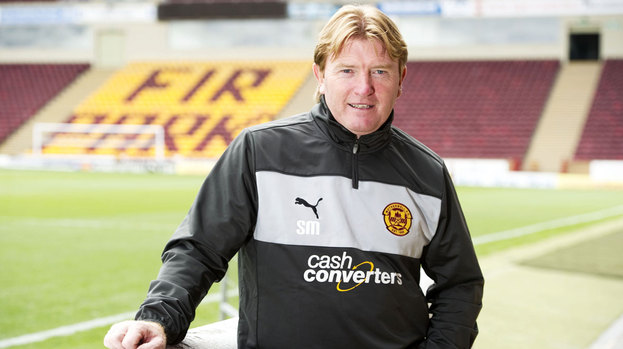 Stuart McCall is aiming to strengthen his Motherwell squad with a number of loan signings before the close of the transfer window next Friday.
McCall tried and failed to snap up James McFadden on a short-term deal but says he isn't giving up on recruiting others.
"We are trying to get something sorted and hope to get one or maybe two before the end of the window," McCall said.
"It's more difficult now to get players from down south as the clubs look for signing on fees and then when you look at the younger players you have to consider if they are better than the young guys we have here who have a bit of experience.
"We want to bring in players that will strengthen our squad and preferably that I've seen, however, with our recent schedule that has been difficult."
The Steelmen could be without up to four of the starting 11 which were fielded in the Europa League play-off round first leg tie with Levante on Thursday night.
Simon Ramsden and Steven Saunders are already sidelined and McCall says he may have to rely on more youngsters for Sunday's fixture with St Mirren.
"What is difficult is we have lost three or four players from the team that played Levante, we have given four debuts so far this season though and have been very pleased with how they've coped," said McCall.
"It will be a young squad against St Mirren, but it'll be a team that will go out to do well.
"When you don't play well you want to bounce back with a positive performance and that's what we will aim to do Sunday.
"We have no issues with the timescales, it will be tougher when we are travelling back from Spain next week."
Related articles