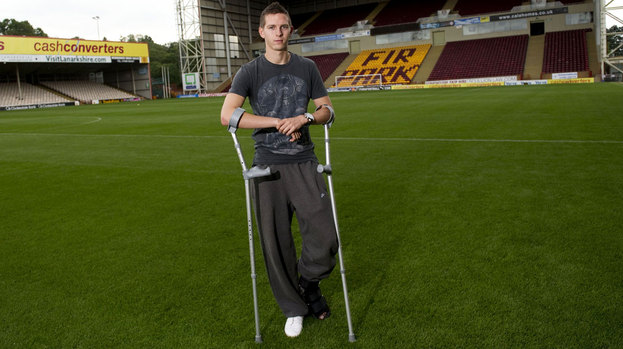 Steven Saunders won't play for Motherwell until at least Christmas, manager Stuart McCall has confirmed.
The 21-year-defender had a knee operation on Friday, having sustained an injury in pre-season.
Saunders was aiming to establish himself this term after missing the majority of last season with an Achilles injury sustained on international duty with the Scotland Under-21s.
"He's looking to be possibly three months. He has got his head on to be back for Christmas," said McCall.
"That's what he has got to aim for now. We wish him all the best and hope he can be back for then."
McCall, who says he has made enquiries on a number of players but that Motherwell wasn't any of their first choices, also confirmed no further bids had been received for his players.
Well turned down offers from England for Nicky Law and Shaun Hutchinson earlier this month. "There have been no more bids, which is a pleasing thing from a manager's point of view," McCall said.
"But we saw in the last window Blackpool came in at the last seconds with a low bid for Jamie [Murphy].
"We accepted it in the end but obviously Jamie decided against it."
Motherwell are in Europa League action on Thursday night as they take on Levante in the play-off round second leg. The Spaniards are 2-0 up from the first game at Fir Park.
Related articles